Assessment FAQ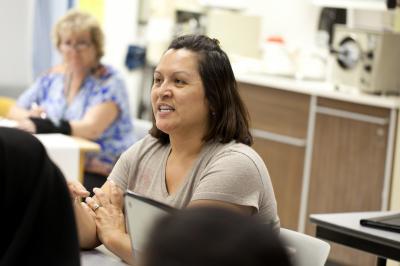 Assessments in Math, English, English as a Second Language (ESL), and Reading are administered in group testing sessions. For more information, call the Assessment Office at 408-741-2035, or Counseling at 408-741-2009. Click links below to show items, or click here to Show All items.
What steps should I take for testing?
Make sure you have your West Valley College ID number. Apply now to receive your ID number.
Attend a scheduled Testing Session.  Bring a photo ID, your West Valley ID number and a pencil.  Please schedule an appointment before attending.  ESL students do not make appointments.
How do I find my test results?
ESL Students: Log in to the portal -->MyWebServices--> My Personal and Academic Info--> My Assessment Results
Everyone else: Accuplacer results are emailed to you upon completion of the test.  Check your email and follow the instructions given.
What tests are given at West Valley College?
English/Reading - Accuplacer
Math - Accuplacer - Elementary Algebra
ESL - CELSA (English Language Skills Assessment) - *There is also a writing component.
ATB - None available at this time
Can I retake my Assessment Test?
Math may be retaken once.  You must wait at least one week before retesting.
Math placements expire after 3 years, requiring testing if the student has not completed a Math course during that time.
English may not be repeated.  Your English placement may be challenged by completing a one hour essay in the  Assessment Center during a testing session.  No appointment is necessary. 
Reading may be repeated once for the purposes of satisfying the Reading Requirement for Graduation, but not for initial placement..
ESL may not be repeated.  Please attend the class you were placed in for the first two weeks before challenging your placement.  Contact Sylvia Ortega at 408-741-2465 for more information.
Who Should Take Assessment Tests?
Intend to take an English, ESL, Math, or Reading course or a course that has a prerequisite course in English, ESL, Math, or Reading.
Intend to earn a WVC degree or certificate.
Intend to transfer to a four-year college or university.
Who is Exempt from Taking Assessment Tests?
Anyone who has a Bachelor's degree from the United States.
Anyone who presents a transcript to the Assessment Office indicating successful completion (C or better) of an equivalent course(s) at another accredited college or university; ESL courses are only accepted if taken at Mission College.  Students who have completed ESL at another college should contact Sylvia Ortega at 408-741-2465, or take the ESL test.
Anyone who has assessment scores or placements from another accredited college or university which the Assessment Office can determine are equivalent to those of WVC.
Anyone who is not intending to take classes which have prerequisites of English, Reading, Math or ESL.
Many Certificate programs do not require the Assessment Tests.  Check the catalog for course requirements.
Anyone with a 3, 4, or 5 score on AP Language and Composition does not need assessment in English; anyone with a 3, 4,or 5 on AP Math Calc or Statistics does not need mathematics assessment. Official scores need to be filed in the Counseling office.
Why do I need Assessment?
Student academic success is important to everyone at West Valley College. West Valley College (WVC) uses tests and other measures to assess basic skills levels so that students can better match their needs and abilities with course requirements, select appropriate courses, and improve their chances for success. English, English as a Second Language ESL Reading, and Mathematics assessments are described in "Types of Assessment" below. Assessment tests give one measure of a students current ability to do college level work. Other factors such as work and life experience, motivation, and academic history can also affect the likelihood of success in particular courses. Because assessments are advisory recommendations, students should meet with an Academic Counselor, usually at an Orientation, to discuss the recommendations and other factors and to make final decisions about their course selections.
Are preparation materials available?