Fees & Costs: Enrollment Fees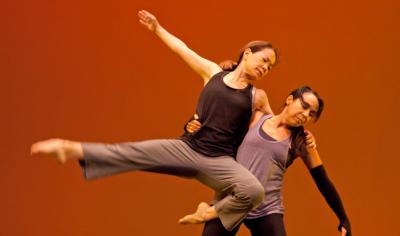 As approved by the state legislature, all registering students will be required to pay $46.00 per unit community college enrollment fees; subject to change.
The chart on this page is an example only and does not cover all possible combinations.
NOTE: Fees shown are those in effect at the time of publishing and are subject to change.
BOGG student's pay all fee's except the Enrollment fee of $46.00 per unit.
Basic Fees include:
This $19.00 fee supports Student Health Services, which provides care for on-campus injuries, & illness, a self-help medication center, health education, health assessment, advice, information/referral, and personal counseling.
If a student is enrolled at both Mission College and West Valley College, the health fee need only be paid at one of the two. A valid receipt showing proof of payment at Mission will allow West Valley to waive the fee. Students that rely on the power of prayer are exempt from fees and should see Admissions Director.
WEB Registration Fee
There is a one time (each semester) $3.00 charge for the use of the WEB registration system.
Associated Student Services Card (ASSC) Fee
This optional membership fee supports a wide range of student services, activities, and programs. All students enrolled are automatically assessed a membership fee of $4.00. To obtain a complete listing of the benefits available through ASSC membership, please visit the Student Activities Office in the Campus Center.
Campus Center Fee
This fee is required of all students taking classes that meet on the West Valley College campus (including television and off-campus courses). .5 to 5.5 units - $6.00 / 6 units or more - $12.00 The WVC Campus Center Fee provides support for the Campus Center, which includes the Student Activities Office, Student Government, Student Art Gallery, Viking Bookstore, Food Service, District Police, Information Counter, off-campus housing board, meeting rooms, lounges, arcade, and building rental spaces. This fee also provides support for multi-cultural and educational events and activities, as well as college-wide special events. In addition to these programs and services, the fee also supports the Recycling and Cheerleading programs. Students that live outside of Santa Clara County and only take on line courses can request exemption at the end of each semester.

Cashier's Window
The Cashier's Window, located in the Admissions and Records Building, accepts payment of bills and fees. Audit forms are processed by the cashiers.
Nonresident Tuition
In addition to basic fees and enrollment fees, nonresidents of California and Foreign students are required to pay tuition of $204.00 plus the CA Resident Fee, per semester unit. (Nonresident students are those who have not resided in the state of California long enough to meet the California residency requirements, or international students, or aliens whose status or length of residence has prevented them from meeting the residency requirement.)
A California resident is a U.S. Citizen, Permanent Resident, or a student on a qualifying visa. In addition the student must have resided in the state at least one year and one day, before the beginning of the applicable semester, and has proven clear intent to become a California resident.