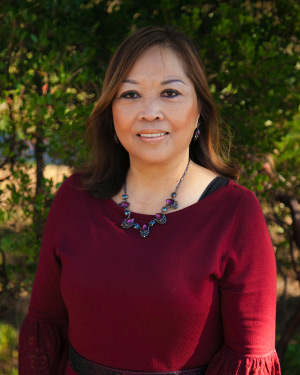 Student Services
Vice President, Student Support Services
(408) 741-2020
victoria.hindes@westvalley.edu
Counseling Building
Biography
Dr. Victoria Hindes is Vice President of Student Services at West Valley College.
She began her career at College of the Siskiyous where she worked in the EOPS Office, the Writing Center, and also taught classes there. After many years, she moved to Shasta College and became the Director of Student Support Services, then was promoted to Director of Research and Grants. Later she became Executive Dean of Student Services at Victor Valley College. 
Prior to her career in education, she served in the U.S. Marine Corps as a journalist on active duty and then as a reservist attached to an infantry unit.
She also taught English at the community college level and Counseling for Diverse Populations at the university level.
She has written numerous successfully funded state and federal grants, including the Student Support Services Program, Upward Bound Math and Science, Upward Bound Classic, and the GEAR UP Program.
She also wrote several successfully funded research projects.
She has served as field reviewer for the U.S. Department of Education and was a 2006 USDA Fellow.
In 2003, she served as a visiting researcher at the University of Oslo, Norway, and has presented at the University of Bath and University of South Hampton, England.
She has implemented outstanding student services programs. Five of these programs received the Chancellor's Office Student Success Award - one for West Valley College, two for Victor Valley College, one for Shasta College, and one for College of the Siskiyous.
In 1999 she earned her Doctor of Education Degree from University of San Francisco. She also has a Master of Arts Degree and Bachelor's of Arts Degree both in English from CSU Chico and an Associate of Arts Degree (Journalism) from Skyline College.
She is very proud to be a wife and mother of 2 daughters and 3 grandchildren.