Student Success Act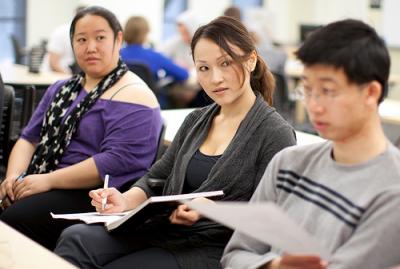 Student Success Act
The entire West Valley College community is working together to improve both access and success so our students can thrive and accomplish their educational goals. All California Community Colleges are required to comply with the Student Success Act of 2012.  New students who have completed assessment, orientation and developed educational plans (EdPlans) as well as continuing students in good standing who have not exceeded 100 units by April 2014 (not including units in basic English, Math or English as a Second Language) have priority over students who do not meet the criteria. "Priority Registration" is explained in the following:
Priority Registration
To ensure a priority registration date for enrollment, continuing and new community college students are now required to complete assessment, orientation, and create an educational plan. This applies to ALL students, including military, CalWORKs, veterans, EOPS and DESP who started Fall 2014 and beyond. Students on academic probation, dismissal, or nearing 100 units must seek guidance from a counselor before registering for classes. Students who are active-duty military, veterans, foster youth, and participants in EOPS and DESP will continue to have priority registration if they meet the same criteria listed above. 
In order to satisfy the priority registration requirement, students must have at least completed a "preliminary" or an abbreviated EdPlan focusing on two semesters. By the end of their first year, all students must have a "comprehensive EdPlan."  To develop an educational plan, students need to schedule an appointment with a counselor. For spring 2016 priority registration, students must have taken the Assessment/Placement test, attended an orientation, and completed an Educational Plan (EdPlan) by Oct. 23, 2015.
More details about priority registration
Click here for more info.