The Power of Giving Back – Student and Faculty Success
The West Valley College Foundation supports the mission and vision of Chancellor Davis and President Kashima, providing all students access and learning tools to help them graduate. Through generous donations, volunteer time, or internship opportunities, alumni and friends of the college give back to those who aspire toward an associate's degree, certificate, or transfer into a bachelor's program. Through scholarships, books, equipment, housing, clothing, food, transportation, or basic research and program materials - including athletic equipment - your investment in West Valley College students is lasting and measurable. Below are some of the many programs to support students and faculty, either through specific schools, athletics, or a program of your choice – the impact of your generosity provides opportunities that may not otherwise be possible – thank you.
COVID-19 Relief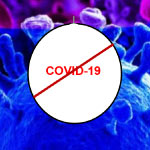 Students need laptops, food, clothing, and relief from lost wages. Thank you for your help. This fund supports students and staff at West Valley College, in response to the recent (2020) COVID-19 (Coronavirus) health crisis. Access to essential resources for WVC students is critical during this unprecedented pandemic outbreak. Your help through the WVC Emergency Assistance Fund will vitally support students in need at this time.
Student Emergency Assistance Fund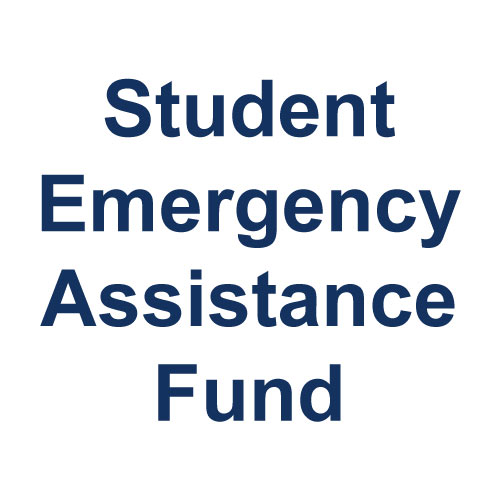 Your help through the WVC Emergency Assistance Fund will support students in critical situations, such as rent, food, school materials, transportation, and essential expenses. Thank you for generously supporting our students.
Athletics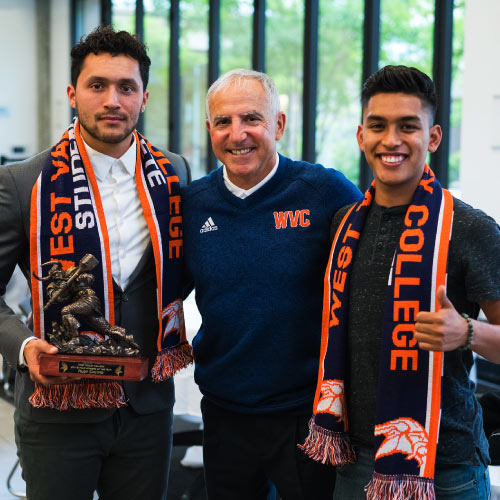 Help support West Valley College Athletics and improve Athletic Facilities. West Valley College offers 11 intercollegiate athletic programs. A gift to athletics assists the athletes in procuring uniforms, equipment, travel, and improving facilities. In particular, our facilities are heavily utilized by both students and the community alike. The college has a time-honored policy which maximizes public access to outdoor facilities seven days a week. Your gift will help ensure quality facilities for all and a first class experience for the student-athlete.
Cilker School of Art and Design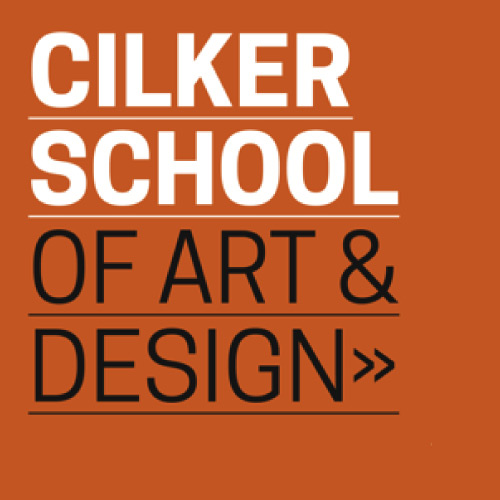 Art and Design immerses students in an open and creative learning community, one that transforms their intellectual, emotional, professional, and technological understanding of the visual arts, performing arts, and design. The world depends on the arts, and the School provides an open canvas to transform creative talent into meaningful careers.
School of Health and Human Development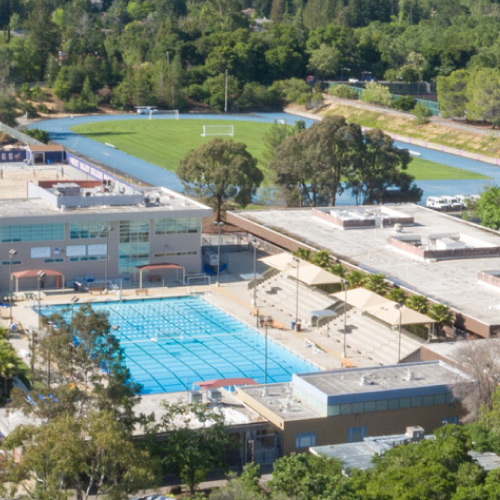 Our School offers coursework that examines the disciplines of Kinesiology, Health Science, Nutrition Studies, Health Care Technologies, and Intercollegiate Athletics. Students progress through the School into careers in Athletic Training, Dietetics, Physical Therapy, Occupational Therapy, Exercise Physiology, and Health Administration.
School of Language Arts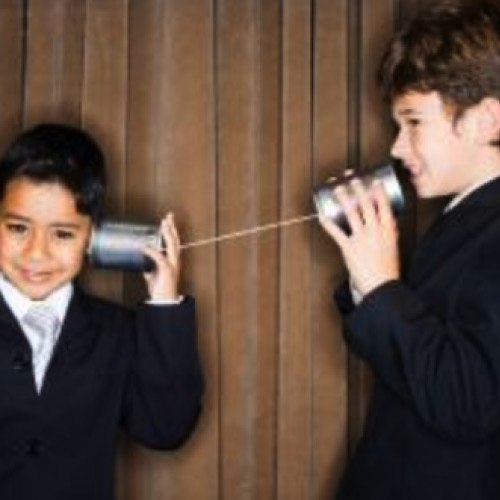 Language Arts provides critical communication and problem-solving skills in the departments of English, Communication Studies, World Languages, ESL/Reading, and Women, Gender and Queer Studies. Every student at WVC relies on these skill sets throughout their careers, in all fields.
Che School of Professional Studies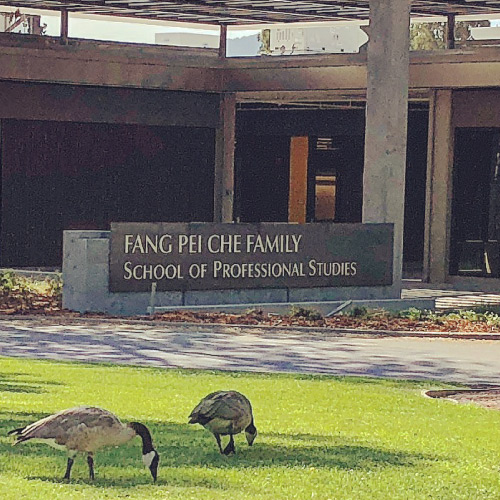 Che SPS graduates enjoy careers in diverse settings, such as, public and private business managers, elementary school teachers, financial analysts, court reporters, police officers, park rangers, paralegals, real estate agents and accountants, to name a few. The Entrepreneur Center inspires the next generation of business leaders, to create vital economic and social impact in the region, state, nation, and internationally.
School of Science and Math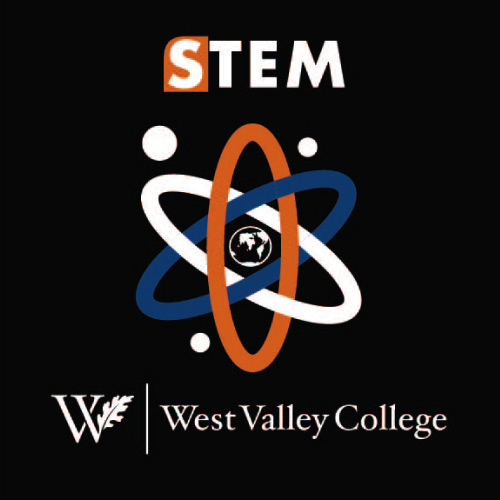 With your support, the School of Science and Math aims to be the regional leader in developing diverse, curious and creative students, to become successful STEM professionals leading the Silicon Valley of the 21st century. Our students are grateful for your generous investment in their futures.
School of Social Science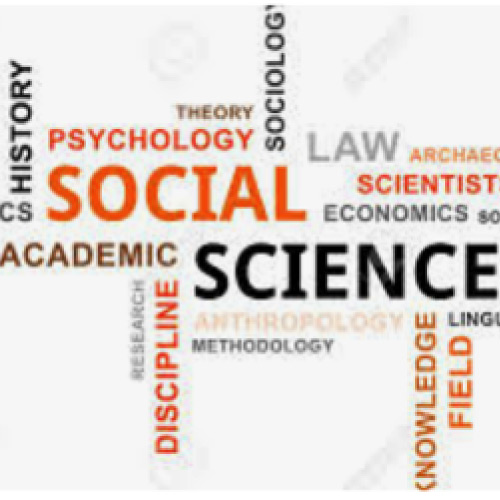 Our school offers coursework in anthropology, economics, geography, history, humanities, philosophy, political science, psychology, and sociology. All disciplines focus on diversity and equity, critical thinking, and a humanistic approach toward guiding students to become conscious, critical thinkers, committed to expanding knowledge, scientific inquiry and academic excellence.
Park Management 50th Anniversary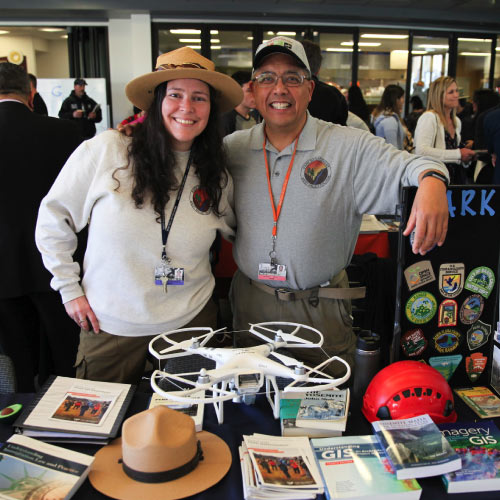 This is the beginning of the 50th Anniversary year of the Park Management Program: 1970-2020. We are kicking off a fundraising initiative to support student scholarships, secure classroom space for the future, and build a funding base for our future programs. We have served the community through service-learning opportunities for our students, which have led to jobs and long-time partnerships with our local public land agencies. The fingerprints of our students are all over the Bay Area, the state and around the country. Please help us protect and support our public lands!