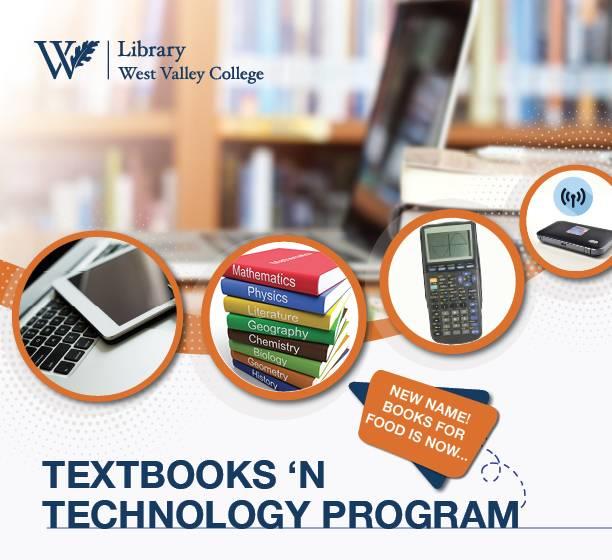 Borrow Textbooks and Laptops for Fall
The Textbook 'n Technology Program offers textbooks, graphing calculators, laptops and hotspots for semester length loans.
Library Equity Statement
The West Valley College Library strives to create a physical and online environment of intellectual freedom which protects the interests of all members of our campus. Access to research, information, and technology is critical in identifying and eradicating social inequities and racism. As a library, we pledge to be an active partner in combating systemic discrimination on our campus and foster skills and resources that students, faculty, and classified professionals can use to confront discrimination in our society.