Borrowing Textbooks for Summer Session
If you are registered for summer classes, check to see if the library has the textbook. If the textbook is listed, complete the Books for Food Request Form. Quantities are limited and are checked out on a first requested, first served basis.
Borrowing Tablets and Laptops for Summer Session
If you need a tablet or laptop for summer, please complete the Laptop Request Form. If you already have a library laptop/tablet and want to renew it for your summer session, contact James Adams at james.adamsFREEWEST_VALLEY
Borrowing Hotspots
Hotspots are available to borrow on a walk-in basis. There is no need to reserve them.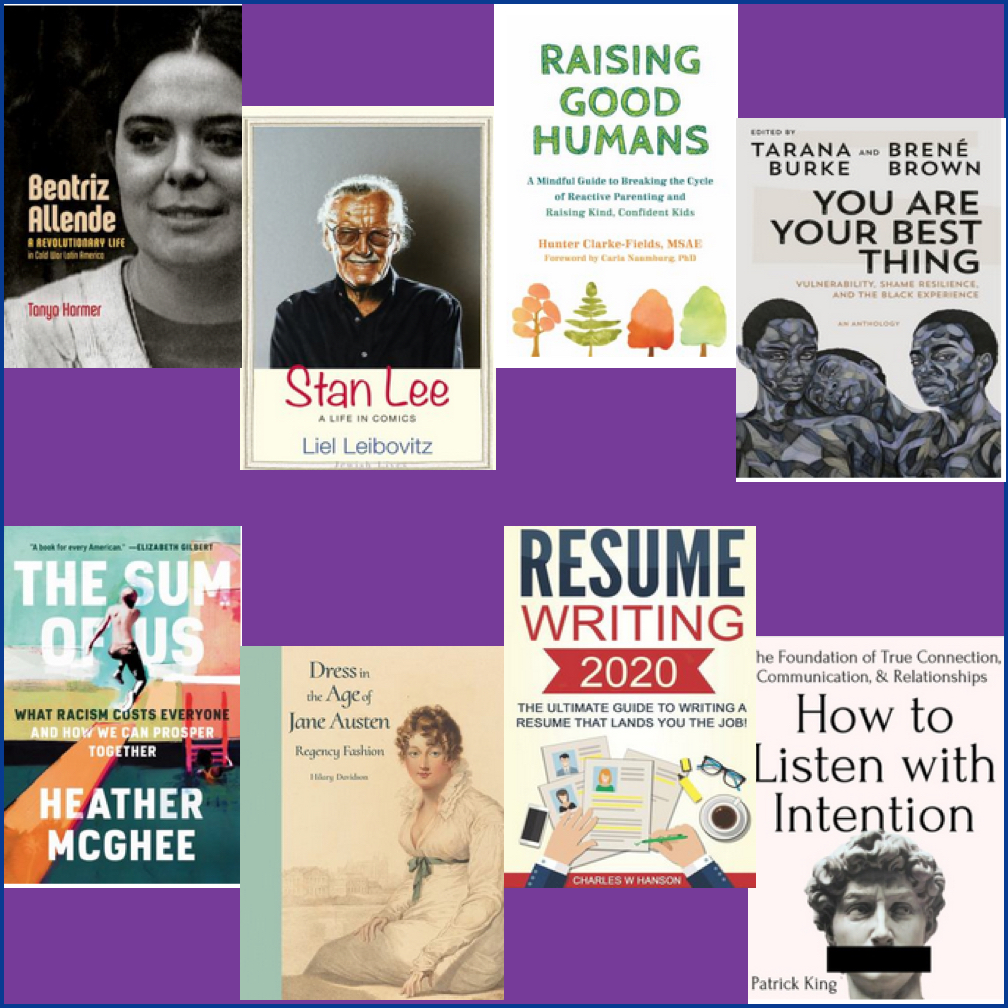 Summer Highlight: New Books
Check out our newly acquired books. All WVC students, faculty and staff are able to read library ebooks on your own device, or reserve a print book for pickup at the library. It's fast and easy as long as you have your single sign-on (SSO) ready.

Happy summer reading!
Library Equity Statement
The West Valley College Library strives to create a physical and online environment of intellectual freedom which protects the interests of all members of our campus. Access to research, information, and technology is critical in identifying and eradicating social inequities and racism. As a library, we pledge to be an active partner in combating systemic discrimination on our campus and foster skills and resources that students, faculty, and classified professionals can use to confront discrimination in our society.