The library will be closed May 28 – June 4. We will open for the Summer Session beginning June 6 – July 28.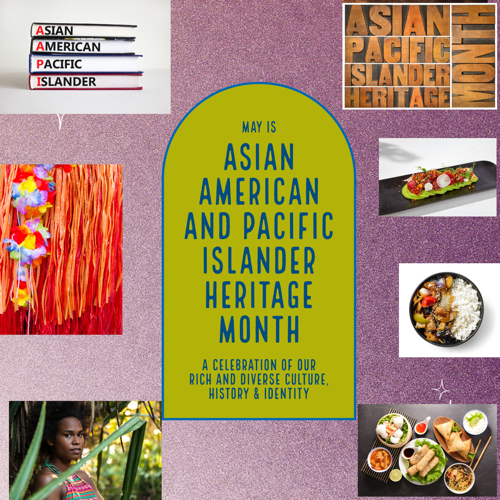 May Highlight: AAPI Month
Check out a curated list of e-books and videos in honor of Asian American and Pacific Islander Heritage month.
Borrow Textbooks 'n' Technology (TnT)
If you borrowed a Library book, a Textbook 'n' Technology (TnT) book, graphing calculator, hotspot, laptop, or Surface Go, finals week is the time to return them to the WVC Library in V-26.
All items are due back by Friday, May 27th at 4:00 PM. The Library will be open until 4 in order to accept returns. Books may be returned in the silver book-drop located between V-24 and V-25.
Laptops and Surface Gos must be returned in person in their original box with charging cables. If you cannot return materials on time, contact Abraham Negash at abraham.negashFREEWEST_VALLEY
Library Equity Statement
The West Valley College Library strives to create a physical and online environment of intellectual freedom which protects the interests of all members of our campus. Access to research, information, and technology is critical in identifying and eradicating social inequities and racism. As a library, we pledge to be an active partner in combating systemic discrimination on our campus and foster skills and resources that students, faculty, and classified professionals can use to confront discrimination in our society.