Meet Online with Financial Aid via Cranium Cafe
Financial Aid Welcome
We make it our mission to help you remove obstacles that prevent you from pursuing your educational goals. We will do our best to help you with your college finances—quickly and efficiently.
Have questions? Please contact the Financial Aid Office at: wvfaFREEWEST_VALLEY or visit us via Cranium Cafe with any questions.
Steps to Apply
There are just a few steps to apply. Need Help?
Join one of our weekly Financial Aid workshops offered throughout the semester (except holidays).
Wednesdays from 3 PM - 4 PM via Zoom.
COVID-19 Frequently Asked Questions
Financial Literacy
The Financial Aid office provides you with multiple resource for help with your money and most importantly; your life. Below you'll find tools you will need to obtain Financial Literacy. Whether it's preventing identity theft or budgeting your financial aid or saving tips. We are here to help.
Financial Aid Resources
Financial Resources
State
Federal
Other
I Can Afford College: Promotes financial aid awareness and opportunities, includes community events, newsletters and other helpful tools
Mapping Your Future: Career exploration, job training, job salary comparisons, school selection techniques, financial aid information
Video Resources
Can I Afford College?
Steps to Apply for Financial Aid West Valley College
Financial Aid TV presents F-A-F-S-A (YMCA Parody)
Get Help and Support
Assistance with other Financial Aid Advisors is available.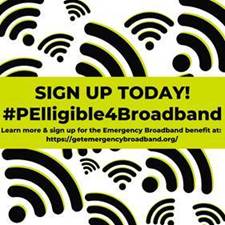 Beginning May 12, all Pell Grant recipients will be able to sign up for the Emergency Broadband Benefit (EBB) program to receive a $50 per month subsidy to cover the cost of internet and up to $100 for a connected device.
Students can find more information and sign up at GetEmergencyBroadband.org.
Students can verify their eligibility with 1) an email that will be sent to Pell recipients from the U.S. Department of Education informing them of their eligibility for the EBB program; or 2) a screenshot of a student's studentaid.gov dashboard from this academic year with Pell receipt information shown.