Start Late. Finish Early. | Enroll in Fall LATE START CLASSES Today!
Take General Education Courses, skill up, finish faster, and get ahead. Many Late Start Classes begin October 16.
Explore offerings
and enroll today.
Meet Online with Financial Aid via Starfish
Log into CampusLogic
CARES Act/HEERF Emergency Funds
Get Help and Support
Assistance with other Financial Aid Advisors is available.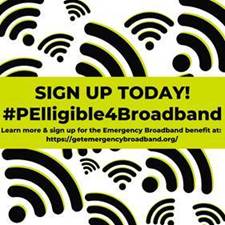 Beginning May 12, all Pell Grant recipients will be able to sign up for the Emergency Broadband Benefit (EBB) program to receive a $50 per month subsidy to cover the cost of internet and up to $100 for a connected device.
Students can find more information and sign up at GetEmergencyBroadband.org.
Students can verify their eligibility with 1) an email that will be sent to Pell recipients from the U.S. Department of Education informing them of their eligibility for the EBB program; or 2) a screenshot of a student's studentaid.gov dashboard from this academic year with Pell receipt information shown.