Contact Information
For additional parking information, including detailed parking regulations and citation payment or appeal information, please:
Parking Map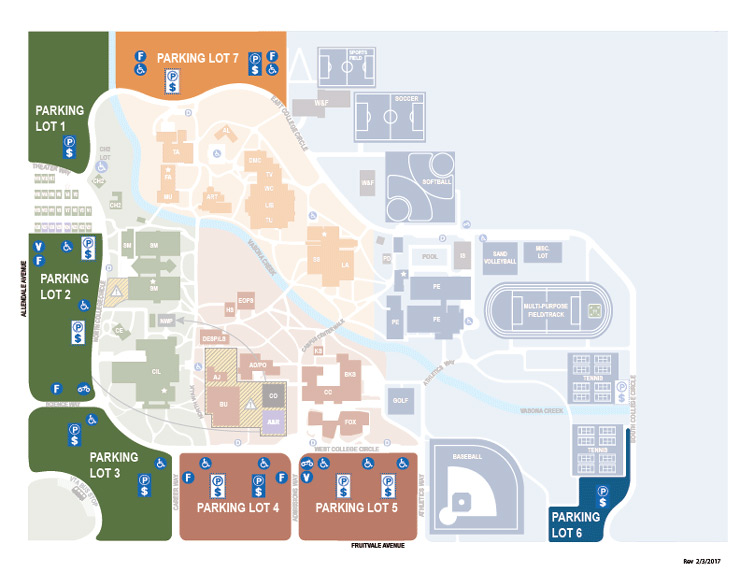 Print the Parking Lot Map (464 KB)
Grace Period
A student "grace-period" will be observed during the week immediately prior to the start of the Fall semester and during the first week of the Fall semester. (The "grace-period" begins on Monday, August 23, 2021 and ends on Monday, September 6, 2021.)
During the grace period, no parking citation will be issued to any vehicle that is parked in a marked student parking stall without a permit; all other parking violations will be enforced. Parking citations may be issues to vehicles failing to display a valid student parking permit beginning Tuesday, September 7, 2021.