Parking Map and Permits
In addition to purchasing a permit online, students can purchase a permit at the A&R office. Student ID number, car make, model, year, license plate number, and payment are required at time of purchase.
Daily parking passes can be purchased using credit or debit cards. See the locations of the credit card capable parking machines, indicated by white boxes, in the map below.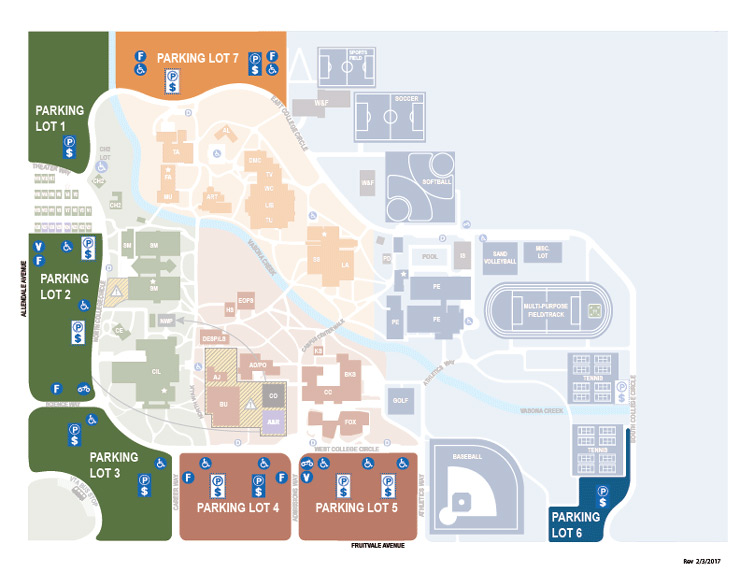 Grace Period
Spring 2019 Semester: January 28 – May 24
A student "grace-period" will be observed during the week immediately prior to the start of the spring semester and during the first week of the spring semester. (The "grace-period" begins on Monday, January 21, 2019 and ends on Sunday, February 3, 2019.)
During the grace period, no parking citation will be issued to any vehicle that is parked in a marked student parking stall without a permit; all other parking violations will be enforced. Parking citations will be issued to vehicles failing to display a valid student parking permit beginning Monday, February 4, 2019.