General Information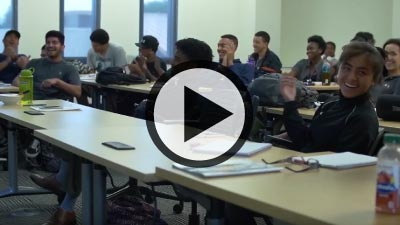 The WVC Umoja Community/SUCCESS Program is a community of educators and learners committed to the academic success, personal growth, and self-actualization of African Americans and other underrepresented students who face extra challenges on the road to higher education. Our goal is to assist our program students to reach their educational goals in an African American centered, supportive learning community. Through a series of courses, tutoring, specialized counseling, and through our work as an affiliate of the statewide Umoja Community, we aim to increase our students' chances of thriving in college, and graduating with their certificate, associates degree, or a transfer path to the four-year university of their choice. And we have been succeeding.
Meet at least three times with Philip Severe, our Umoja Community SUCCESS Program Counselor and Co-coordinator, throughout the semester, and he will help you:
Create educational plans
Track course, certificate, associate degree, and transfer progress
Keep up to date with activities
Connect with additional support services on campus
Contact Us
Philip Severe, Counselor, Instructor and Co-coordinator of Umoja Community SUCCESS Program
philip.severeFREEWEST_VALLEY or 408-741-2493
Paulette Boudreaux, English Instructor and Co-coordinator Umoja Community SUCCESS Program
paulette.boudreauxFREEWEST_VALLEY or 408-741-2430
Courses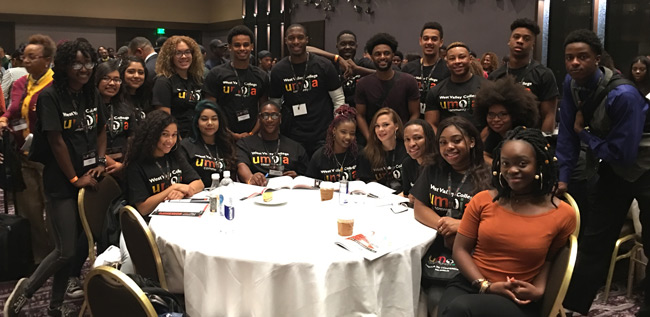 Umoja Conference 2016
The courses offered by the Program focus around the African American experience.
English 905 – English Fundamentals (Fall semester)
English 1A – English Composition (Spring semester)
Counseling 5 – College Success (Fall semester)
Counseling 12C – Careers and Life Styles (Spring semester)
Resources
Umoja Community
The Umoja Community features information on Historically Black Colleges and Universities, Scholarship binder, Study Space for Program Students, Embedded Writing Tutor for English classes and more.
Tutorial Services
Students currently enrolled in West Valley College classes are eligible to receive free tutoring help at Tutorial Services in the Library.
Scholarships
Campus Tours
We take our students to visit campuses such as:
Historically Black Colleges and Universities across the US
Mentoring
We'll match you with a mentor from one of the top corporations in the Bay Area as well as West Valley College staff and faculty.
Transfer Center
The Transfer Center works hard to place African American students at UC, CSU, and private universities throughout the country.
Black Student Union
The Black Student Union is a student organization that encourages fellowship and academic achievement, social activities and entertainment.