Learn about the multiple degree and certificate programs that can lead to an exciting and rewarding career. Counselors will be available for questions and answers, as well as share success strategies and valuable tips. Prospective students will also be able to apply and register for classes that night.
The following programs will be represented:
West Valley College's Career Services helps all students to discover and plan for their career success. Career Services offers our students a range of support services, like career aptitude assessment, career awareness, job skill preparation, resume and interview assistance, and work experience opportunities.
Services Offered
Resume Writing – Get help constructing a resume to secure an interview.
Cover Letter Writing – Get help constructing a cover letter that complements a resume in order to market yourself to potential employers.
Interview Preparation and Mock Interviews – Practice with mock interviews and get tips on how to improve your skills.
Job Search and Career Exploration – Learn about tools to make a job search more productive.
Internship Preparation – Get help with preparation to ensure success during and after an internship.
Counselors – Get help with your educational path. Set up an appointment.
Career Development Workshops - Grow personally and professionally by participating in various workshops.
Work Experience and Work Preparatory Classes – Learn to work and get credit for it!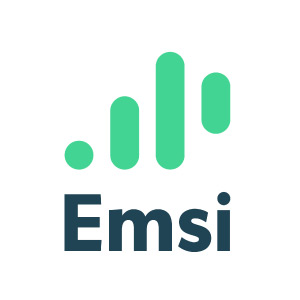 Career Coach Services
Take Career Assessment
Browse Careers
Browse Programs
Build Your Resume
Career Technical Programs
Career Technical Programs are courses leading to an Associate of Science Degree or Associate of Arts Degree and courses leading to a Certificate of Achievement. These programs provide instruction in the skills and knowledge needed to enter or to make progress in an occupation.
Featured Programs
Resources
Online tools and guidance to students who want to do their own research into careers, skills, and job markets.
Labor Market Data
Find a Job or Internship
Career Counseling
Career Assessment Tools
Schedule an Appointment
Schedule an appointment with Career Services. If you are scheduling an appointment for a resume review, please bring a printed copy with you to your appointment.
Work Experience
Work Experience is a program that awards college credit for on-the-job learning experiences for students employed in a job or internship.
Learn More
Career Preparation Courses
Noncredit Work Skills Courses
Essential Communication Skills for the Workplace: Resume and cover letter writing, communication strategies to represent yourself professionally and compete in today's job market, how to collaborate and leverage your resources in a job search.
Digital Citizenship for the Workplace
Creating a dynamic LinkedIn profile, creating a comprehensive online presence effectively networking online. Building good research skills.
Leadership for the Workplace
Emotional Intelligence Assessment and Case Scenarios in how to proactively communicate with your supervisor, work effectively in a team and receive feedback in a performance evaluation/review.