Dear Continuing Education Community of Learners,
Welcome to the School of Continuing Education (Noncredit) at West Valley College. We provide tuition-free noncredit classes for adults. We recognize that not all students are interested in completing a traditional college degree. Some students have a current goal of improving their English language skills and then deciding their next steps. Others are looking for short-term vocational training to increase earning potential. Many students are seeking to improve basic reading, writing, and math skills to enhance their college success.
Whatever your reason we embrace the cultural, gender, socio-economic, age, physical and academic diversity among our students. Please explore this site and examine the class schedule. General information about costs and how to register are included here. Please check back here periodically as the program will continue to grow and expand our course offerings.
Students are welcome to enroll in noncredit and credit courses at the same time. Noncredit courses will not count as part of the grade point average, reduce your financial awards, or increase the amount of unit limitations.
Our experienced faculty are enthusiastic about their subject areas and understand the unique needs of adult learners. Quality instruction and personalized support are the hallmarks of your success. We are eager to hear from you about how we can improve our service to you. We also enjoy hearing how you continue to move toward your academic and career goals.
The registration process for noncredit depends on the type of class in which you wish to enroll.
Best wishes for a fabulous summer and a productive fall,
Chris Dyer
Dean of Instruction
Doonu Barife
Interim Director for the School of Continuing Education
The following classes will require you to complete the West Valley College paper application that will be provided to you on your day of class. Complete it during class at return it to your instructor. If you are not a US citizen please bring your identification documents such as your visa, green card, or passport. Copies will be made for the Office of Admissions and Records and the originals will be returned to you.
| Section Name | Short Title |
| --- | --- |
| NCAD 110A | Basic Life Skills |
| NCAD 110B | Intermediate Life Skills |
| NCAD 010 | GED |
| NCAD 114 | Citizenship |
| NCAD 140 | Forum on Local and Global Topics |
| NCAD 145 | Older Adult Art |
| NCMU 152 | Orchestra for Older Adults |
If you wish to enroll in one of the following noncredit classes you will follow the online registration process for West Valley College:
Submit an Online Application.
You will receive a Confirmation Page upon submission. Please keep your confirmation number for future reference.
Next, you will receive an email within 24 business hours with your student ID number, password and registration information. If you do not receive this email, please contact our Admissions Office at (408) 741-2001 or email: askwvcFREEWEST_VALLEY
Register for your classes on the WVC Portal.
| Section Name | Short Title |
| --- | --- |
| NCBU 015 | The Entrepreneurial Mind |
| NCBU 054 | Small Business Start-Up |
| NCBU 056 | Marketing Basics |
| NCPE 1.30 | Adapted Fitness |
| NCPE 1.31 | Adapted Aerobic Exercise |
| NCPE 1.32 | Adapted Core Stretching |
| NCPE 1.34 | Adapted Weight Training |
| NCPE 1.36 | Adapted Water Movement |
| NCCR 002 | Stenographic Skill building Level, 2: 80-140 wpm |
| NCCR 003 | Stenographic Skill building Level, 3: 140-16-wpm |
| NCMA 104 | Essential Math for Basic Skills Students: Percents and Signed Numbers |
| NCMA 106 | Essential Math for Basic Skills Students: Pre-Algebra Part 1 |
| NCMA 107 | Essential Math for Basic Skills Students: Pre-Algebra part 2 |
| NCMA 010C | Mathematical Support for Elementary Statistics |
Faculty
Frequently Asked Questions
General
Transfer
No units are earned in noncredit courses and therefore are not designed for transfer to secondary institutions, and do not apply toward degree.
Yes. Many of these certificates are favorably recognized by business and industry, and are frequently used as a requirement for professional advancement.
Contact Us
The West Valley College School of Continuing Education is located at West Valley College, 14000 Fruitvale Avenue, Saratoga, CA. We are located in the Library.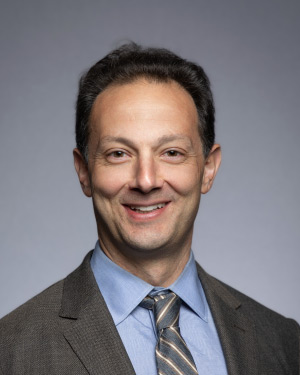 The School of Continuing Education is growing! We now offer the following Noncredit Certificates:
Noncredit Entrepreneur Certificate of Completion
Bookkeeping Certificate of Completion
The West Valley College School of Continuing Education is proud to partner with the following community organizations to provide free noncredit college education to adults. Noncredit courses are offered at the following locations:
Campbell Community Center
Campbell Adult and Community Education (CACE)
Goodwill Industries
Los Gatos Senior Center
PARS Equality Center
Saratoga Area Senior Center
Santa Clara Adult School
Santa Teresa Urban Ministries
South Bay Consortium for Adult Education (SBCAE)
Locations
| Code | Facility | Address | Phone | Courses Offered |
| --- | --- | --- | --- | --- |
| CACE | Campbell Adult and Community Education Center | 1224 Del Mar Avenue, San Jose | (408) 626-3402 | Entrepreneurship, Accounting, Bookkeeping, and Payroll |
| CMPB | Campbell Community Center | 1 W. Campbell Avenue, Campbell | (408) 378-0480 | Basic and Intermediate Life Skills for Immigrants |
| JSC | Jewish Community Senior Center | 14855 Oka Road, Los Gatos | (408) 357-7429 | History of Music, History of Art, Global and Local Forums for Adults |
| LASS | West Valley College Language Arts and Social Science Building | 14000 Fruitvale Avenue, Saratoga | (408) 741-2137 | Citizenship |
| LOSG2 | Los Gatos Adult Recreation Center | 208 E. Main Street, Los Gatos | (408) 354-8700 | Stay Fit and Balance Awarenss for Older Adults |
| OLGC | Our Lady of Guadalupe Church | 2020 E. San Antonio Street, San Jose | (408) 741-2137 | Intermediate Life Skills |
| PARS | PARS Equality Center | 1635 The Alameda, San Jose | (408) 261-6400 | Basic and Intermediate Life Skills and Citizenship |
| | Santa Clara Adult School | 1840 Benton Avenue, Santa Clara | | Water Treatment, Water Distribution |
| SMM | Santa Maria Urban Ministry | 778 S. Almaden, San Jose | (408) 292-3314 | Life Skills and Citizenship |
| SR1WV | Saratoga Senior Center | 19655 Allendale Avenue, Saratoga | (866) 653-9337 | Stay Fit and Balance Awareness for Older Adults |
| WVCSM | West Valley College Science and Math Building | 14000 Fruitvale Avenue, Saratoga | (408) 741-2137 | Basic Math Skill Development |