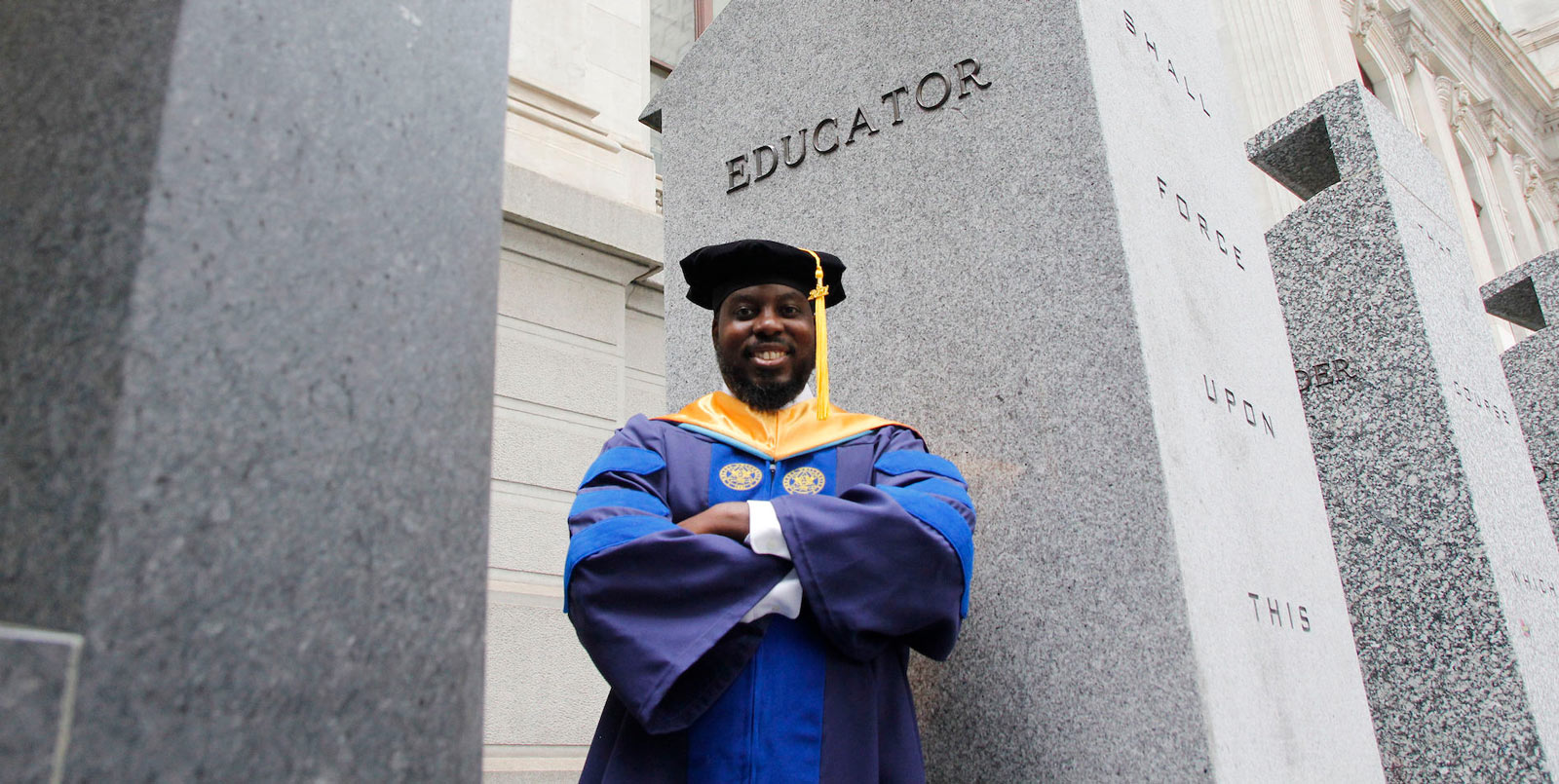 New Dean of Academic Counseling and Student Success Murrell Green is elated to serve West Valley College students with the goal of ensuring they all receive a comprehensive, caring, and daring counseling experience as they matriculate toward their academic goals of obtaining certificates, degrees, and/or transfer at this illustrious institution. Green isn't green to higher education and brings to West Valley a plethora of knowledge, experience, and know how. We're grateful that his path led him to West Valley.
As a born and raised San Franciscan, I am a product of the San Francisco Unified School District (SFUSD). Upon graduating high school and as a first-generation college student, I attended Clark Atlanta University (CAU) which is a Historically Black College/University (HBCU) located within the Atlanta University Center (AUC). I feel honored to have been part of the AUC which consists not only of Clark Atlanta, but also Spelman, Morehouse, and Morris Brown Colleges as well as the Morehouse School of Medicine and the Interdenominational Theological Center. Combined, these six institutions share the same library and create the largest institution of higher learning for Black people in the world. It is also rumored that at the time of my graduation, I was the youngest graduate of CAU to receive a bachelor's degree in the school's history.
 
Upon completion of my schooling in Atlanta, Georgia, I returned home to San Francisco and quickly realized that within my neighborhood, I was only one of a few African American college graduates that actually dedicated time to the next generation of potential college students. As a result, I found myself assisting middle and high school students on how, they too, could complete a secondary education and move onward to the college level. My counseling career was blossoming before I realized it.
  
For employment, I found myself working at a local community center as a secretary for my childhood friend whom I affectionately call "LB." LB would go on to become the honorable London N. Breed—you may know her as the current mayor of San Francisco. Unbeknownst to me, she would not be the only mayor I would end up working for.

In fact, I went on to serve as an employee for the City and County of San Francisco's Small Business Commission where I had the honor of working for both the honorable Willie L. Brown (former mayor) and the honorable Gavin Newsom (current governor of California). After being "volun(told)" by Mayor Brown to go to graduate school, I went on to complete my master's degree and attended San Francisco State University's Counseling program, which was really a turning point in my life.
 
After obtaining my master's degree in Counseling with dual specializations in College and School, I began my career in the California Community College (CCC) system as an Adjunct Counselor at a wonderful institution, I then went to another delightful Bay Area community college and worked as a full-time Financial Aid Counselor. Just as my career seemed to be developing, another area of my life was maturing, as well. I got married.

As my better half was finishing her residency in podiatry (shameless plug: if you have feet issues, she takes all medical insurance) we moved away from the Bay Area due to her search of a post-doctoral program at the University of Southern California. Outside of my being a huge Bay Area sports fan, Los Angeles treated us very well. At a very fine CCC with a similar name to ours, I became a tenured Counseling Faculty member, Acting Transfer Center Director, and Counseling Chair. Like my resume, my family began to grow also as my wife gave birth to two healthy babies— now eight-year-old Corinthian (Cory), and five-year old Providence (Provi)—whom my family lovingly refer to as the "Gruesome Twosome."
  
After seven years in Los Angeles, "the Greens" realized that it was time to come home mainly to have the honor of looking after several of our familial elders. As a result, we moved back to San Francisco. With a newfound opportunity in a familiar space, I opted to transition from being a faculty member to an administrator. I accepted a role at another CCC (with a very long daily commute) as the Dean of Student Services in which I served in the areas of General Counseling, Career/Transfer, International Students, and Student Government. I am very appreciative for that opportunity as many learning lessons were gained from that experience. However, with all these life transitions (amid a pandemic) I had to figure out who I wanted to be and where I wanted to go. 

With the encouragement and support of the African American Male Education Network and Development (A2MEND) program, I have been able to participate in various programs such as the Association of California Community College Administrators mentoring program, the Leadership Institute for Tomorrow, and the National Council on Black American Affairs–Leadership Development Institute which have all assisted in my preparation here at West Valley College. To these organizations and to my experiences of the past, I am eternally grateful to continue to have the opportunity to impact students.