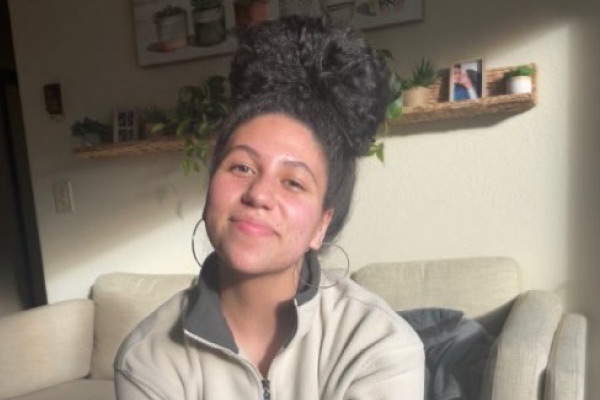 When West Valley College student Malia Brito found out that MidPen Housing was unable to run their after-school program, she knew she wanted to step in. Brito lives in a property managed by MidPen and had, herself, grown up going to an after-school program. She knew that the kids would be missing out on so much if the program was not operating and was compelled to give the children living on-site that same, enriching experience she had.

So, she immediately offered up her services and began working with MidPen to create a curriculum and be the program's head teacher. Together, they were able to resume the after-school operations and built out a program consisting of homework help, outdoor activities, and arts & crafts.

"I wanted these kids to have the same experience I had; to feel welcome in a safe space; to feel heard; and for them to have help—whether it be with homework, with life's problems, or just to have someone to talk to," says Brito.

While most teachers at other after-school program sites just focused on homework help, Brito found that the kids also needed a teacher who they could trust and who could offer support. Now, she is excited to be able to offer that kind of support back to a new generation of kids.

"Building connections with the kids was a priority for me," she says. "When I was growing up, the after-school program teachers were always so loving and present, and I could talk to them about anything. It was a big part of my support system because I didn't have that kind of support system in other areas of my life."

Brito has incorporated painting, team games, and sports into the after-school program's curriculum to help foster the kid's creativity as well as friendships with one another. Many of the kids in her program, who range in age from seven to thirteen, don't want to leave once the program hours are up. She attributes that to the welcoming atmosphere she has been able to create in the classroom and the sports and games that the kids enjoy learning.

In addition to working at the after-school program, Malia Brito also works at another job and is a full-time student at West Valley. She recently finished her associate degree for transfer in psychology at West Valley and is currently working on a second associate degree in social and behavioral sciences, with the goal of being able to help support the mental health needs of others.