If you are finding yourself struggling to afford food while attending West Valley College, your are not alone. Our mission is to address food insecurity within our campus community and empower West Valley College students to succeed academically.
West Valley Community Services Agency Mobile Food Pantry provides free food on campus weekly. Simply bring your student ID card to the Mobile Food Pantry, which is open to all West Valley College students.
Dates and Location
The Mobile Food Pantry is available every Wednesday from 10:00 AM to 2:30 PM in parking lot 3 by the West Valley Transit Center.
Benefits
Free access to food, including fresh produce, meat, dairy products, dry goods, and canned foods.
Referrals to the EAN agency in your zip code area for emergency financial assistance and case management.
If you live in one of our service zip codes, then you are eligible for case management services and food at the mobile food pantry. This includes access to resources, referrals, and emergency financial assistance. You can also receive information about other services, including bus passes, public benefits, and special programs.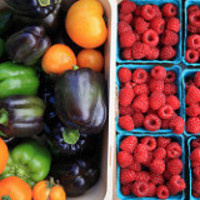 Eligible Zip Code Areas
95014
95030
95032
95033
95044
95070
95129
95130
Program Contact
For more information, please contact David Yang at 408-857-0351 or davidy@wvcommunityservices.org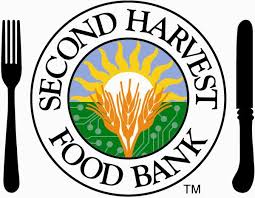 CalFresh Application Assistance: Help applying for a free debit card you can use at stores and markets.
Family Harvest: Monthly groceries with children under 26
Brown Bag: Groceries for seniors (60+) and disabled (55+)
Produce Mobile: Monthly fruits and vegetables
Pantries: Groceries from local organizations
Prepared Meal Programs: Hot meals, served in the community
Partners in Need (PIN): Groceries for food bank volunteers
Income-Based Qualification
| People in House | Household's Monthly Income Maximum |
| --- | --- |
| 1 | $1.980 |
| 2 | $2,670 |
| 3 | $3,360 |
| 4 | $4,050 |
| 5 | $4,740 |
| 6 | $5,430 |
| 7 | $6,122 |
| 8 | $,6816 |
CalFresh Application Workshop
Find out if you're eligible for CalFresh. Drop in to talk to a friendly Food Connection Specialist from Second Harvest Food Bank.
Every first and third Wednesday of the month between 11:00 AM – 1:00 PM in the West Valley Campus Center.
To sign up, please contact Jose Martinez-Luna at 669-264-4929 or jmartinezluna@shfb.org
Contact Food Connection
1-800-984-3663
Monday – Friday, 8:00 AM – 5:00 PM
A specialist will answer with a smile and speak English, Vietnamese, and Spanish. Additional languages are available through a phone translation service.
Mention your preferred language
Give your address and zip code to the specialist
The specialist will set up your appointment