---
1. Navigate to Starfish
Sign in to the WVC Student Portal and scroll to the Quick Links section.
Click "Starfish"
Students need their username (for example firstlast12@mywvm.wvm.edu) and password to sign in to the portal.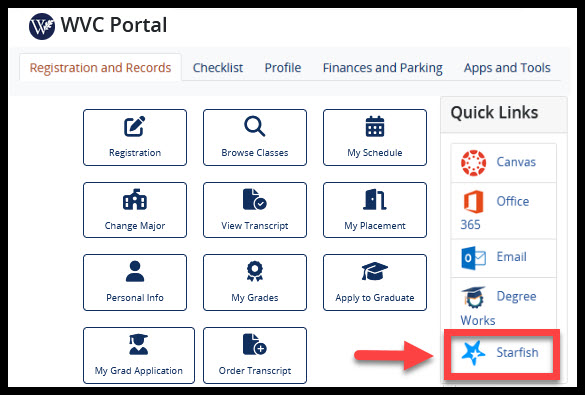 ---
2. Locate the Counseling Department
In Starfish click the menu button (3 lines in the top left corner) and select My Success Network.
Scroll down to Your Services, locate the WVC Counseling Services card and Click "Schedule"
Clicking on the WVC Counseling Services card will display all counselors in that department.
To schedule with a specific counselor, click the three dots next to their name and select schedule.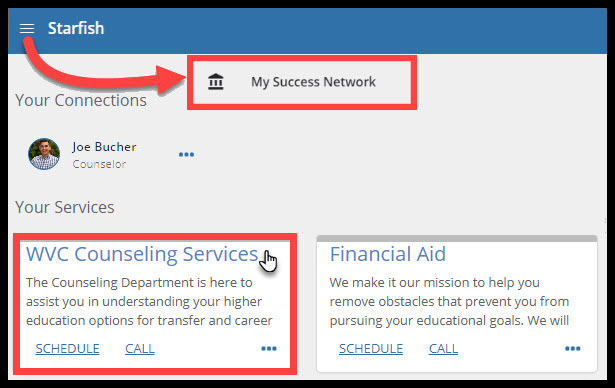 ---
3. Specify a Reason
Select the primary reason for your appointment.
Click "Continue"
You may need to expand the list of reasons by clicking the heading WVC General Counseling under What do you need help with?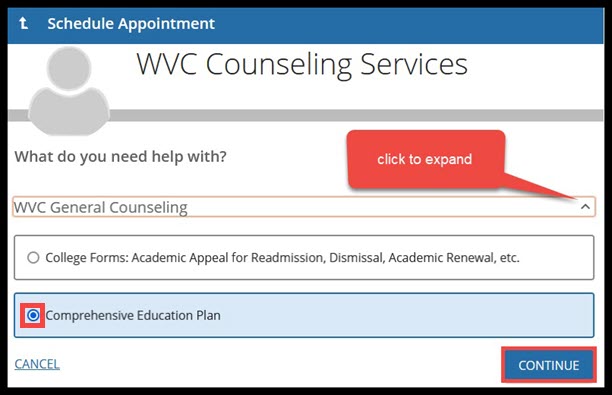 ---
4. Choose Date & Time
Choose from one of the dates and times listed. If there are multiple options for the date range a "Show More Times" button may appear.
Click "Continue"
Use the calendar to expand your search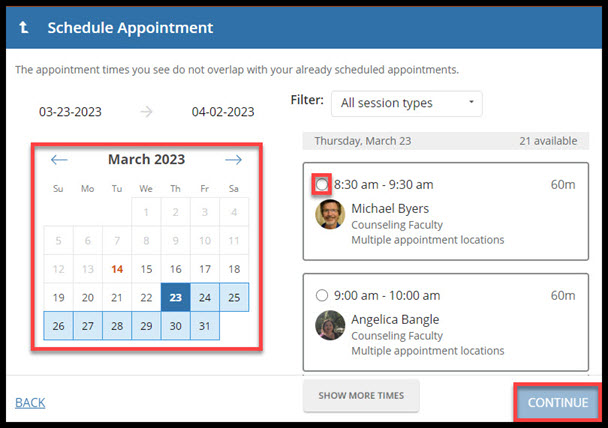 ---
5. Add Location, Details & Confirm
Pick a location that works for your appointment, options may include:
Type in a detailed reason for your appointment.
Click "Confirm"
An appointment confirmation will be sent to your student email
---
Contacts
Counseling Department
Contact to have an appointment scheduled on your behalf
---