Step 1: Meet with a Counselor
Schedule an appointment to confirm that you have met the requirements for your degree and/or certificate.
Step 2: Apply to Graduate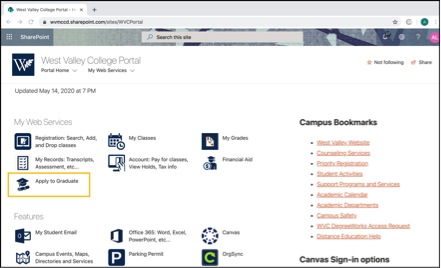 Deadline: February 18, 2021
Step 3: Submit Documentation
If applicable, submit supporting documentation to the Records Office by the application due date. Award letters or updates are typically received within 4-6 weeks of submission.
Official Transcripts from other colleges
Official AP, CLEP and IB test scores
Course substitutions approved by the appropriate academic department
High School transcript or the Language other than English Verification to clear IGETC Area 6
Petition Timeline
Student meets with Counselor
Deadline: February 18, 2021
Award Letter: 6-8 weeks after submission
Posted on Transcript: 2-3 weeks after final grades are posted
Certificate / Degree Mailed: 3-4 months after end of the term