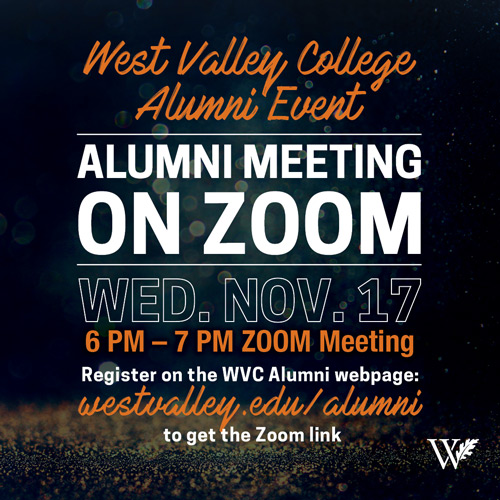 Save the Date: Wednesday, November 17 at 6:00 PM
West Valley College Alumni, please join us for our next virtual event! You will get an update on the latest news about West Valley College, have a chance to connect with other alumni, and learn about how to get involved at West Valley College.
Help Support Current Students
Now more than ever, the role community colleges have on students and communities is critical. West Valley College is working to shape and change the lives of each individual student as well as shape and change society. You can help us by making a donation of any size. Every bit counts and will make a big difference to our students.