In This Issue
Adding Pizzazz to Canvas Pages
WVC POCR (Peer Online Course Review) program
Congratulations to Faculty Winners WVC IFF-y Awards
WTF - Webinars and Trainings for Faculty

Friday WOWs (WVC Online Workshops)
@ONE webinars and courses
Adding Pizzazz in Canvas Pages
Now that you are comfortable with Canvas, it's time to have some fun and create Canvas pages that POP! All it takes is learning a bit of html and cutting and pasting into the Canvas Rich Content Editor (RCE) while in html mode.
For more on how to do this, visit the HTML Coding Snippets module in the WVC Online Faculty Resources Canvas course shell. For access to this Canvas shell, email wvc.onlineFREEWEST_VALLEY%20
Ideas for Adding Pizzazz in Canvas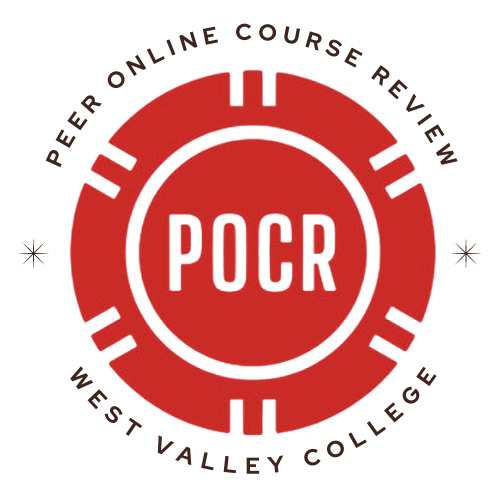 WVC POCR Program
Congratulations to Jess Lerma (ENGL 001A), Syl Arena (ARTS 062C) and Laura Plunkett (MATH 010), and their faculty partners Tejal Naik, Serkuang Chen and Andrew Cardamone for transforming three online asynchronous courses to meet the high standards of online course design, the CVC-OEI Course Design Rubric.
As the first group in the WVC POCR (Peer Online Course Review) program, these courses were taken through a rigorous year-long process of review and revision. The courses will be submitted to @ONE for review to earn a "Quality Reviewed" badge on the CVC Exchange, where the courses will be featured with higher priority.
Why Align Your Course to the CVC Rubric?
Aligning your course translates to improved student success; Quality-Badged courses produce student success rates 4.9% rates higher than the statewide average for online courses! The CVC Rubric covers best practices in content presentation, student and instructor interaction, assessments, and accessibility, plus our local review will provide guidance and feedback on equity practices -- all proven course design features that support students' success in your courses.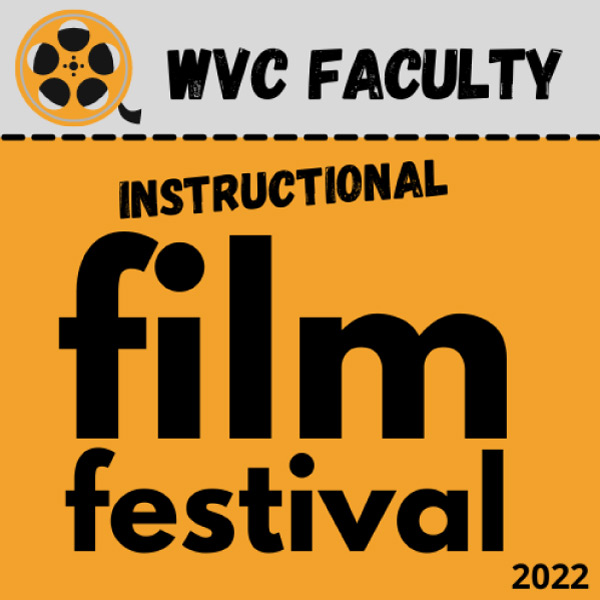 Winners of WVC IFFy Awards
In Spring 2022, the inaugural WVC Faculty Instructional Film Festival was live-streamed on April 21, 7:00 PM – 8:00 PM. This interactive event showcased 20+ instructional videos that display the creativity of our WVC faculty. Here are the winners!
"COMM 020 Excerpt" by Jared Fujishin, Communication Studies
"Narrative Exercise" by William Clay, Theater Arts
"Welcome to Semester" by Leslie Hotta, Child Studies
"Welcome to Library Services" by Susan Ma, Library
"Celery Juice Experiment" by Laura Plunkett, Math
You can also view all of the submissions on the Faculty Instructional Film Festival Program page. You'll see we've got some really creative colleagues!
Webinars and Trainings for Faculty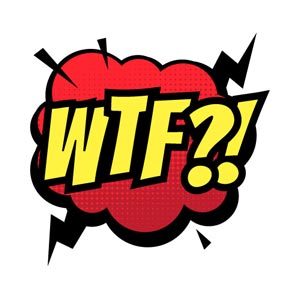 Do you need training to satisfy the requirement to teach online/hybrid? Per the WVMFT faculty contract, faculty scheduled to teach an online or hybrid course must either have:
Faculty teaching online (synchronous and asynchronous), hybrid or hyflex in Spring 2022 must have met the course requirement outlined in Article 51.
Friday WOWs (WVC Online Workshops)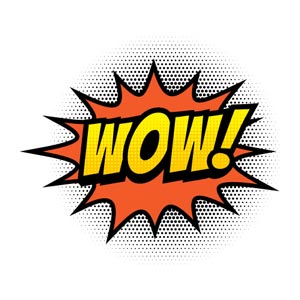 Back by popular demand, the WVC Friday Wows (WVC Online Workshops) will be on the 1st and 3rd Fridays of each month, 9:00 AM – 10:00 AM.
All WOWs are held via Zoom, and recordings of the sessions can be found in the WVC Online Faculty Resources Canvas course shell. Contact the WVC%20Online%20Team if you'd like to be added to this Canvas course!
To register for upcoming Friday WOWs, go to the Vision Resource Center available in the WVC Portal! You may find this VRC Tutorial helpful.
Topic
Dates
Cost
*Introduction to Teaching with Canvas
September 10 – October 8
October 29 – November 26
Free
*Introduction to Course Design
September 24 – October 22
$85
*Introduction to Asynchronous Online Teaching and Learning
October 22 – November 19
$85
Introduction to Live Online Teaching and Learning
October 22 – November 5
$45
Equity and Culturally Responsive Online Teaching
October 1 – October 29
$85
Creating Accessible Course Content
November 5 – December 3
$85
10-10-10 Communication that Matters
October 8 – November 5
$85
Assessment in Digital Learning
October 15 – November 12
$85
Humanizing Online Teaching & Learning
November 5 – December 3
$85
NEW! Advanced Techniques with Canvas
September 24 – October 22
$85
Equitable Grading Strategies
October 8 – November 5
November 5 – December 3
$85
* Online Teaching & Design
September 10 – December 3
September 24 – December 17
$255
Courses with * qualify for Article 51 training requirement. To register for a course or for more info on courses, go to the @ONE course catalog.
@ONE also offers several FREE self-paced courses too!
Accessibility Basics
Accessibility in Canvas
Intro to Designing for Accessibility
Microsoft Word: Accessibility
PDF: Accessibility
Powerpoint: Accessibility
Videocaptioning: Accessibility:
Popetech Instructor Accessibility Guide
Introduction to Alternate Media
Contact the WVC Online Team
WVC Online Faculty Resources Canvas Group
The WVC Online Faculty Resources Canvas course shell also has the video recordings of previous Friday WOWs, with links to resources that were shared at each session. If you don't see this course on your Canvas Dashboard, just email the WVC%20Online%20team so that we can add you into the course shell.
To join 290+ of your colleagues in this Canvas group and access the collection of resources curated specifically for WVC instructors, email wvc.onlineFREEWEST_VALLEY