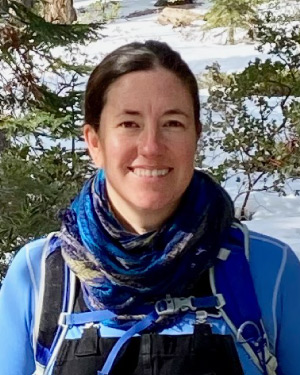 ---
Student Office Hours - Fall 2023
Monday: 12:30 PM – 1:30 PM
Method: In Person
Location: SM 55 D
If you are unable to make scheduled office hours, please make an appointment to meet in person or via Zoom.
Courses
BIOL 10, Environmental Biology, Horticulture
Education
BS, Biology
Loyola University New Orleans
MS, Soil and Water Science
University of Florida
Teaching Credentials: San Jose State and San Diego State
Hobbies
Native plant and edible gardens, hiking, spending time with my family, friends, dogs, and cats, music, reading, biking, travel
First Year at West Valley College
2017
Most Memorable Campus Experience
Working on the Earth Stewardship Symposium poster fair and field trips with students
Biography
I've been a biologist for 20 years and had the opportunity to study birds, plants, soil, water, animals, and restoration in amazing ecosystems such as the Alaska tundra, Florida wetlands, Oklahoma tall grass prairie, New York sandy shores, and California desert, wetlands, and grasslands. While working at NASA Ames, I started assisting with education programs and discovered my love for teaching. I worked in environmental education doing marine science tours, wetland field trips, and redwood science camps before transitioning into more formal education settings. I studied teaching techniques at SJSU and SDSU which prepared me to begin teaching community college in 2015. I LOVE working at community colleges- the students are amazing! As an educator, my goal is to connect concepts to real life and provide hands-on learning experience in and out of the classroom. It is also very important to me to make education accessible to each student.