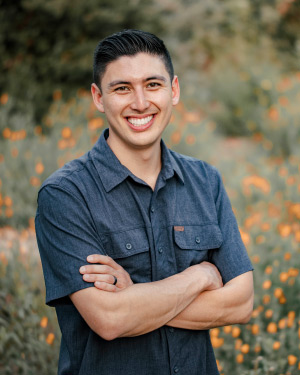 Jared Fujishin
Communication Studies
Communication Studies Instructor
---
Courses
COMM 001: Public Speaking
COMM 008: Interpersonal Communication
COMM 012: Intercultural Communication
Education
B.A. in Intercultural Studies and Theology
Jessup University
M.A. in Communication Studies
Liberty University
Ph.D. in Communication Studies in progress
Liberty University
Biography
Jared makes a living doing the very thing he got in trouble for doing as a kid in school… TALKING!
With a Master's degree in Communication from the second largest University in the United States, Liberty University, and a Ph.D. in progress from the same school, Fujishin loves all things education and communication.
His love for communication is derived from the fact that it is the single best way to engage with, encourage, and change the lives of those around you. Without the ability to convey thoughts, ideas, and feelings to others, life would be utterly pointless. And since it has been proven that you are never NOT communicating (you'll just have to take his class to see why), it seems like a pretty important skill to have and understand.
Finally, and most importantly, he is happily married to the love of his life, Sweet Aurora.