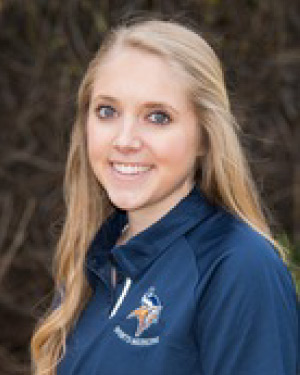 Katie Johnson
Athletics/Physical Education
Athletic Trainer
PE Building
---
Languages Spoken
English
Hobbies
I love to work out, go rock climbing, mountain biking, hiking, and generally do anything that involves being active and outside.
First Year at West Valley
2018
Most Memorable Campus Experience
I got to go to Costa Rica with the Women's Volleyball team!
Biography
I was born and raised in Campbell, CA and graduated from Westmont High School. I went straight to Cal State Long Beach where I got my Bachelors of Science in Athletic Training. I went on to become a Graduate Assistant Athletic Trainer at Arizona State University where I worked as an athletic trainer for the women's volleyball and beach volleyball teams while I was getting my master's degree in Higher and Post-Secondary Education. After I graduated from ASU, I was immediately hired as an Assistant Athletic Trainer at the University of Southern California where I worked with the women's volleyball and beach volleyball teams. While I was there, I won two back-to-back national championships with beach volleyball and made it to the NCAA tournament in both sports every year I was there. It was an amazing experience, but I was eager to get back home. After two and a half amazing years at USC, I took the job here at West Valley as an athletic trainer where I work with all athletes and sports.
Education
Bachelors of Science, Athletic Training
Masters of Education, Higher and Post-Secondary Education
Certified Athletic Trainer