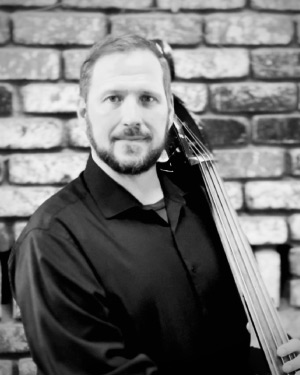 Thomas Langan
Music
Bass Instructor
---
Biography
Thomas Langan is an American born performing artist, composer, and educator. He has performed or appeared with a number of highly acclaimed and world renown artists, such as Dr. John, Merle Haggard, Johnny Winter, Derek Trucks, Bill Watrous, Reese Wynans, Jeff Hamilton, Tom Politzer, Jiggs Whigham, Scott Whitfield, Ray Brown, Aaron Lington, and many, many others. He can currently be found practicing his art with a number of different collaborators and ensembles around the Bay Area and beyond.
Mr. Langan is a professor of music at San Jose State University and West Valley College. He has also taught at Cabrillo College, taught for and helped establish San Jose Jazz's Progressions program, worked as a clinician and guest artist at a number of schools, and teaches privately.
Tom earned both a Master's and a Bachelor's degree in Music from San Jose State University as well as an Associates from Cabrillo College where he received many awards, honors, and recognitions for his performances and academic work.