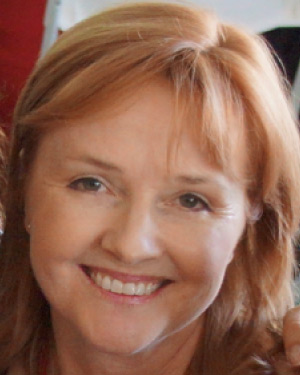 ---
Languages
English, some Spanish
Favorite Quote
Unexpected kindness is the most powerful, least costly, and most underrated agent of human change.
First Year at West Valley
2021
Favorite Place on Campus
Anywhere outside!
Biography
Prior to coming to West Valley College, Alison spent 10 years in the Human Factors Research Division at NASA-Ames Research Center, then five years at Mission College. She loves working in the community college system—she's seen a lot of success stories. As a Research Analyst, she supports data informed decisions to improve equitable access and support to all groups in meeting their goals.
Alison also loves to travel. While a college student, she studied in Berlin and travelled all through Eastern Europe and the former Soviet Union just before the fall of the Berlin wall. Several years later, she spent a year in Cuenca, Ecuador, teaching English and enjoyed living in the Andes. While living in Cuenca, she visited the Ecuadorian coast and the rain forest as well as Peru and Bolivia. Prior to Covid, she and her family visited London and ventured through the Scottish Highlands. She's been to 39 of the 50 states so far.
Alison has a daughter in college and a son in the Marine Corps. She enjoys hiking, knitting, reading, time with family and friends, and watching college football and gymnastics.
Education
M.A. Sociology, emphasizing Organizational Behavior
Stanford University
B.A. Psychology
Stanford University