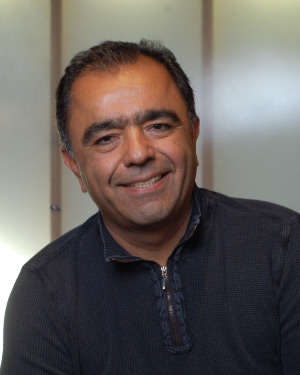 Sassan Pedramrazi
Architecture
Architecture Instructor
---
Languages Spoken
English and Farsi
Favorite Hobbies
Comic books and animation film
First Year at West Valley
2020
Most Memorable Campus Experience
Sketching group meeting with West Valley Student at Art & Design School entry lobby from 2012 to present
Favorite Place on Campus
Cilker School of Art and Design
Biography
A licensed Architect with over twenty years experience in architectural & interior design, planning, and programming for industrial, medical, mixed-use commercial, and corporate office buildings in the Bay Area and ten years in the Middle East.
An active architect and member of the AIA Silicon Valley Chapter, North California USGBC, teacher and Instructor of architectural subjects and courses in the Middle East and Later on in the Bay Area.
Mentoring and supporting young architects and designers with establishing AIA sketching groups and free classes around the Bay Area.
Academic Service
West valley College, 2020-present
National University, 1990-1996
Education
Master of Science, Architecture and City Planning
National University, School of Architecture & City Planning
Final thesis in Modular & Prefab units for fast-growing towns