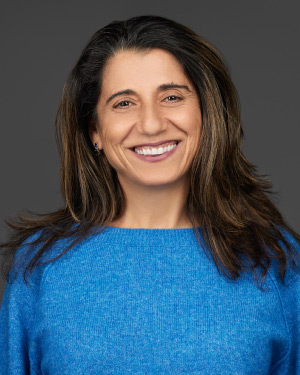 Raiida Thompson
MESA
Director
---
Biography
Raiida (she/her) began her profession in education as an elementary school teacher at both public and private schools. Her work with the HSI-STEM grant, AANAPISI grant, and the Office of Student Equity and Success at Mission College have equipped her with the skills and knowledge that she will need to help build the MESA program at West Valley College and serve its students.
Raiida is an Arab immigrant who grew up in Bethlehem, Palestine. She came to this country when she was 13 years of age and began her high school education in the U.S. Her first English classes in high school were ESL courses, so she holds a special place in her heart for those teachers who work with second language speakers. Raiida is the first woman in her family to receive both an undergraduate and graduate education. She holds a graduate certificate degree from Colorado State University in Student Affairs Administration, a Master of Arts in Arab Studies with a concentration on Politics of the Contemporary Arab World from Georgetown University's School of Foreign Service; a valid Multiple-Subject Teaching Credential from San Jose State University, and a Bachelor of Arts in Liberal Studies with a French minor. An EdD could be on the horizon for her as learning is truly her passion!
Raiida has two sons; Evan is a graduate of West Valley College, and currently attends UC Davis completing a year of study abroad in Berlin. He is double majoring in History and International relations, minoring in German and aspires to earn a Master in Peace and Conflict Resolution. Michael is a graduate of Mission College and attends San Jose State University studying psychology and aspires to become a clinician.
Raiida enjoys the outdoors, and you will surely run into her walking around campus on her break; she enjoys trail running, hiking, and she recently picked up mountain biking. She is looking forward to exploring all the trails that West Valley has to offer, and she is thrilled to be part of the West Valley Community!