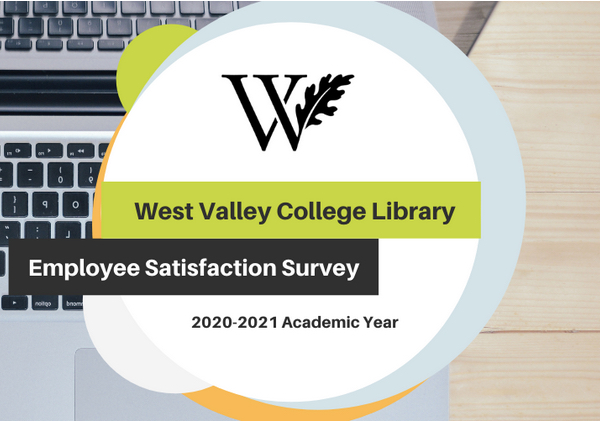 WVC Library Employee Satisfaction Survey
As the library prepares for its temporary home in The Villages (late 2021, early 2022), we are looking for employee feedback on our services.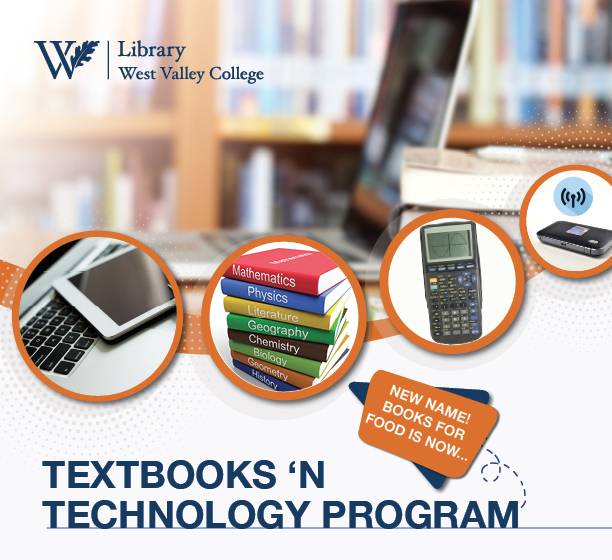 Name Change: Books for Food is now Textbooks 'n Technology
The popular Books for Food Program is changing its name to
Textbooks 'n Technology (TnT)
to reflect how the program has grown and become more equitable over the past year. The library no longer requires the exchange of food for textbooks. This requirement placed an additional burden on many students.
The library decided to focus on lending as many textbooks as possible without any strings attached at the start of the pandemic. At the same time, we partnered with groups across campus to lend laptops, Surface Gos, hot spots and graphing calculators.
The program has grown its textbook offerings and
currently has
2,390 copies of 330 textbook titles for 159 courses. Technology loans have also been popular. During the past year, 196 computers were loaned to students.
The Library will continue to grow the program with the help of our partners across the campus. The official name change will happen prior to the beginning of the fall semester. We will be publishing more information and links in early August.
Stay tuned!
New Database Offerings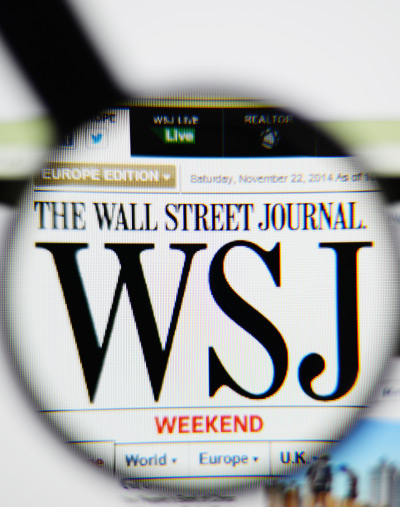 The Wall Street Journal
The library recently purchased a campus-wide subscription to the
Wall Street Journal
. All employees and enrolled students have digital access to all of the Journal's content.
Students
have access to WSJ's Student Hub with curated content on job prep, finance tips and career insights.

Faculty
have access to a suite of tools that demonstrate real-world applications of academic theories. There is the ability to integrate WSJ articles in your Canvas shells.
Come to a
Professor Workshop
with reps from WSJ on
Friday, May 10 from 9:30 AM – 10:30 AM
. Contact
Maryanne%20Mills
if you are interested.
For more information, see
Getting Started with The Wall Street Journal.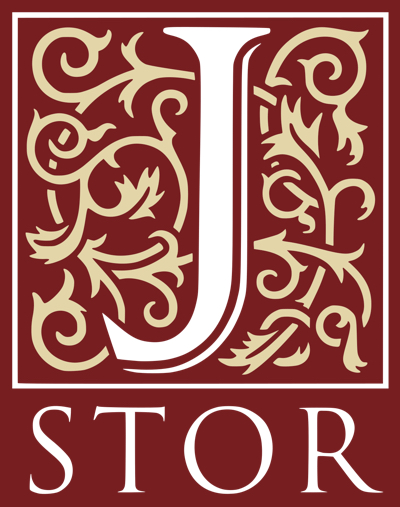 JSTOR Essential and Lives of Literature
The library recently subscribed to two JSTOR databases:
The Essential Collection contains 680 journal titles across major disciplines taught here at West Valley.
The Lives of Literature Collection is a collection of academic journals devoted to the deep study of writers and texts associated with core literary movements.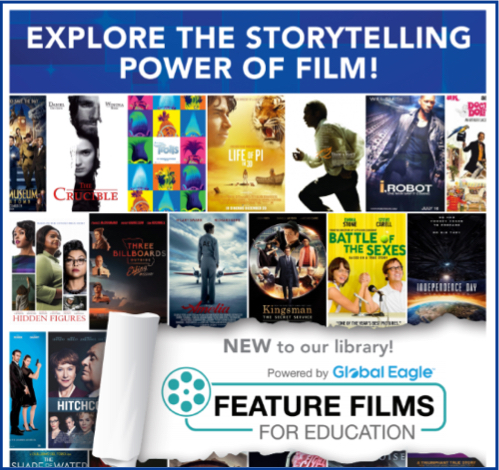 Feature Films for Education
Feature Films for Education is a collection of educational, blockbuster, animation, foreign, and classic films from Films on Demand. Titles within the collection offer full public performance rights and copyright protection for curriculum classroom screenings.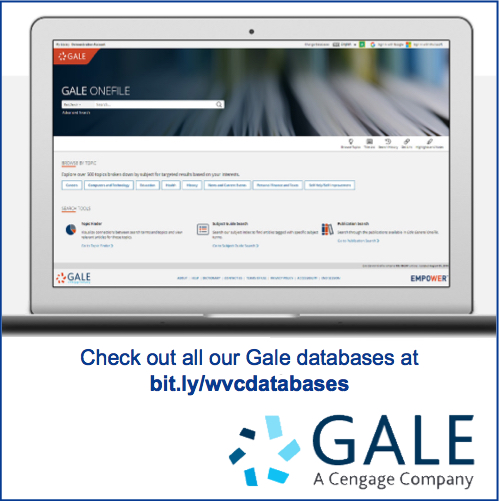 Gale
Our new Gale subscription covers an array of topics from sports medicine to gender and diversity studies. The best way to view all of the different subjects is to visit our Databases page and scan the list for anything Gale!
Virtual Research Help
Here are two ways your students can contact the library for assistance:
Research help via Cranium Cafe chat
Librarians are available to chat with students using Cranium Cafe from our homepage. Hours: M-Th 8am-7:30pm, Fridays 9am – 1pm, Saturdays 12pm – 4pm.
Complete a Research Help Form
Students can request research assistance using our Research Help Form to describe the help they need (assistance with locating articles and books, citation assistance, finding books, checking out a print book, etc.). A librarian will get back to them.
Students can also request a printed book directly from OneSearch. Library staff will let you know when the book is ready for pick-up.
Library Hours
The Library will be open as a study space. There will be a sign in sheet and masks and social distancing will be practiced. Hours of operation:
| Day | Hours |
| --- | --- |
| Monday | 9:00 AM – 4:00 PM |
| Tuesday | 9:00 AM – 7:00 PM |
| Wednesday | 9:00 AM – 7:00 PM |
| Thursday | 9:00 AM – 4:00 PM |
| Friday | 9:00 AM – 1:00 PM |
| Saturday | 12:00 PM – 4:00 PM |
Some Important Points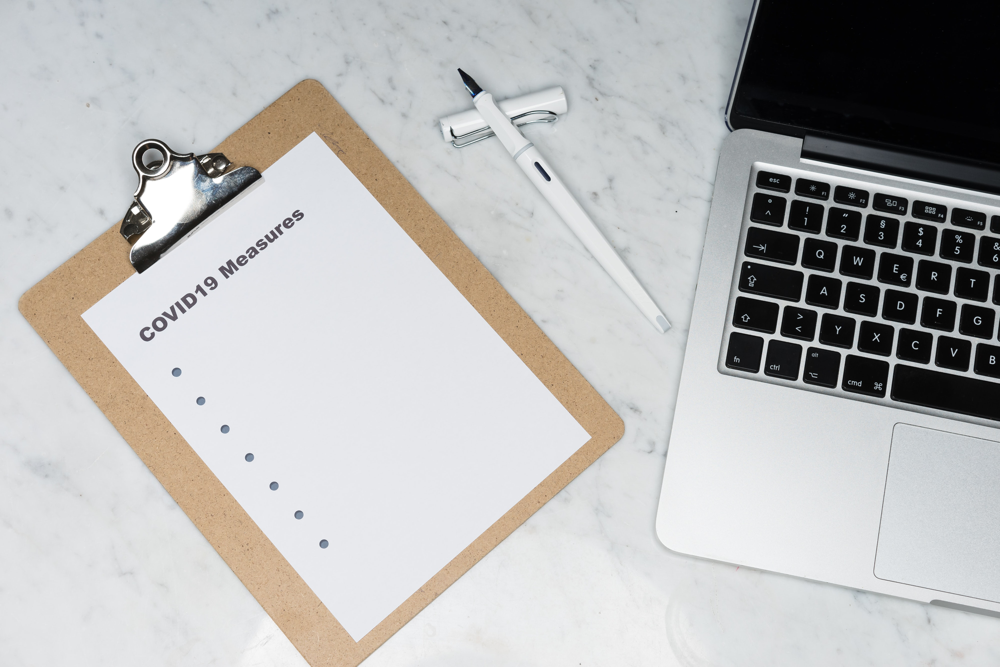 Study rooms will be unavailable
Computers will be available, but spaced appropriately
Seating at desks and carrels will be spaced appropriately
Reserves which are checked out will be quarantined for 3 days after use. Students will need to confirm that a book is available on OneSearch or by calling the Library Checkout Desk at 408-741-2028. Students can also take photos of up to 5 pages at a time if the book is available.
Black & white printing and photocopying will be available at the usual charges
Masks are required as well as social distancing
Open Education Resources (OER)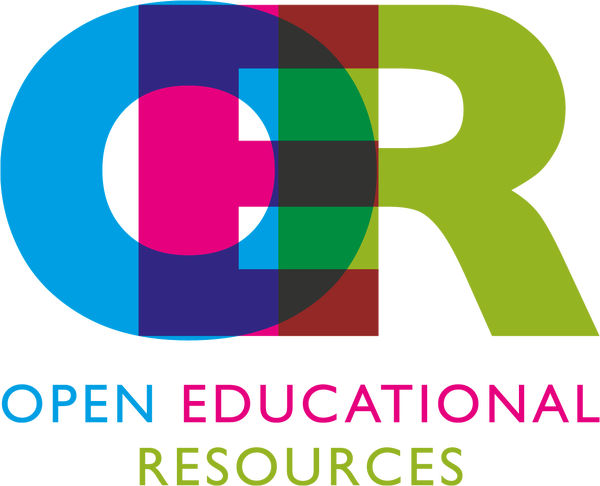 Would you like to investigate Open Education Resources (OER) for your subject area? We regularly update a list of textbook repositories, journal databases and other OER material on our LibGuide.
Library Liaison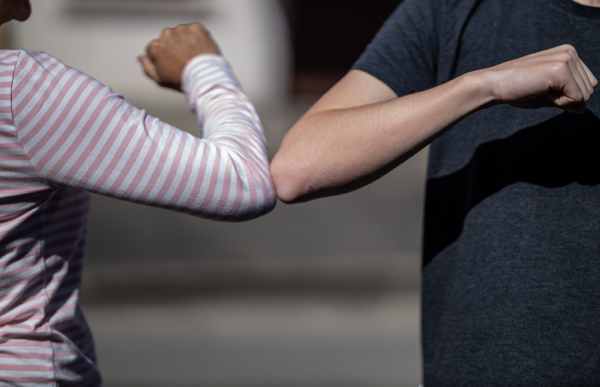 Did you know that every subject taught at WVC has a Librarian Liaison? Librarians can help you incorporate library resources within your courses and tailor research guides on specific topics. Faculty who meet with a Librarian Liaison can earn flex credit!
Anti-Racism Research Guide
The WVC Library has published a research guide focusing on Black anti-racism resources.
Contact the Library Team
Senior Library Media Technicians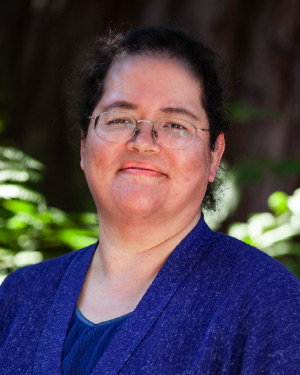 Office of Instruction