Saratoga, Calif., January 11, 2022—West Valley College has received national accreditation from the National Association of Schools of Music (NASM). This achievement places West Valley as one of only two California community colleges to have earned NASM accreditation.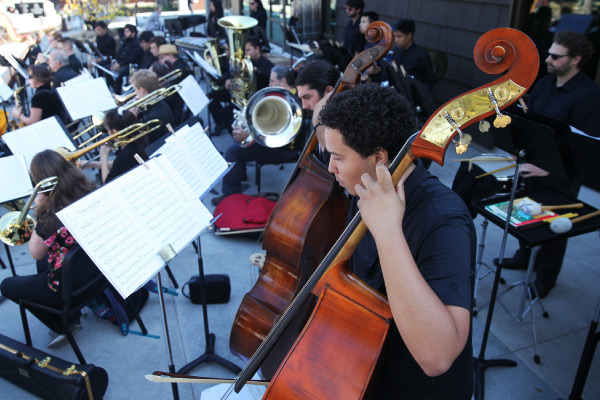 NASM is an organization of schools, conservatories, colleges, and universities with approximately 637 accredited institutional members. It establishes national standards for undergraduate and graduate degrees and other credentials for music and music-related disciplines and helps institutions and individuals engaged in artistic, scholarly, educational, and other music-related endeavors.
"I could not be prouder of the faculty, whose tireless dedication to student success is at the core of this prestigious accreditation," says Shannon Price, Dean of the Cilker School of Art & Design. "Combined with our recent accreditation by NASAD, West Valley is further setting itself apart for excellence in Art & Design."
Earlier this year, West Valley College also received the highly sought-after accreditation for its art and design programs from the National Association of Schools of Art and Design (NASAD). Like the NASM, NASAD works to establish national standards for arts and design and related degrees.
"It is truly an honor and a direct credit to all of the hard work that has been put into the programs and offerings at West Valley College through our Cilker School of Art & Design," says Stacy Gleixner, Provost and Vice President of Academic Affairs.
About West Valley College
West Valley College is a public California Community College, located in Saratoga, CA and is part of the West Valley-Mission Community College District. The college provides students degree, certificate, and transfer opportunities to meet the workforce demands of our community. WVC is fully accredited by the Accrediting Commission for Community and Junior Colleges/Western Association of Schools and Colleges. For more information, visit www.westvalley.edu
Media Contact
Tina Vossugh | West Valley College Director of Marketing & Communications | 408-741-2180