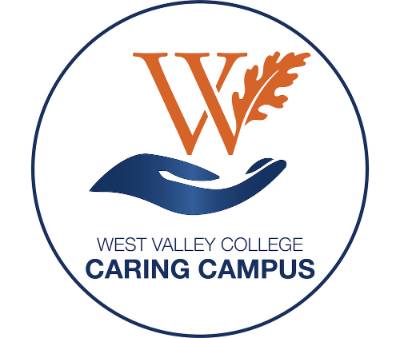 Saratoga, Calif., January 27, 2022—West Valley College has recently implemented the Caring Campus Initiative for faculty, which comes in addition to the staff initiative that has been active since 2020. The initiative builds on and enhances the already existing commitment to student success at the college through an ongoing, intentionally organized campus-wide effort where caring behavior is prioritized, and resources are available to assist faculty and staff.

The Caring Campus Initiative, created by the Institute for Evidence Based Change (IEBC), was developed in response to research demonstrating that students who feel connected and welcomed at their schools are more likely to achieve their academic goals. The Caring Campus model is based on the premise that students come where they are welcome and stay where they feel cared about.

"I am excited to launch the Caring Campus faculty initiative that will give faculty the opportunity to share ideas and best practices with each other that will ultimately build a keen sense of belonging in our students and ensure all students are supported," says Stacy Gleixner, Provost and Vice President of Academic Affairs. "Both the staff and faculty initiatives are designed to ensure that students feel like they belong by utilizing easy to implement practices that show compassion and empathy."

The Caring Campus initiative for faculty has been led by 12 faculty leaders representing all six of the credit schools at West Valley College. They met regularly throughout the fall semester with CEO and Founder of the IEBC, Brad Phillips, to design communities of practice and have developed five core commitments to assist in scaling the initiative across all faculty. These core commitments include learning and regularly using student's names; clearly communicating about courses; creating moments that matter; providing frequent assignments and assessments; and practicing situational fairness.

This spring semester, the faculty leaders will host workshops for their colleagues to implement the five core commitments and share best practices and innovative ideas for ensuring that all students feel connected to the school and are empowered to succeed in their educational and career goals. The college will also be hosting an All College Day on January 28th where faculty, staff, and administrators gather to learn about and share what is ahead for the semester. This year, Brad Phillips, CEO, and founder of IEBC will be a featured speaker to further introduce the and expound on the Caring Campus Initiative and the work the campus is doing to create a caring community environment where students thrive.

To learn more about West Valley College's Caring Campus Initiative visit: westvalley.edu/committees/caring-campus/.