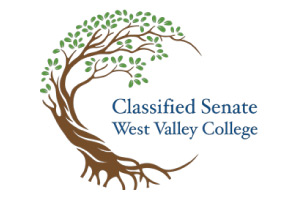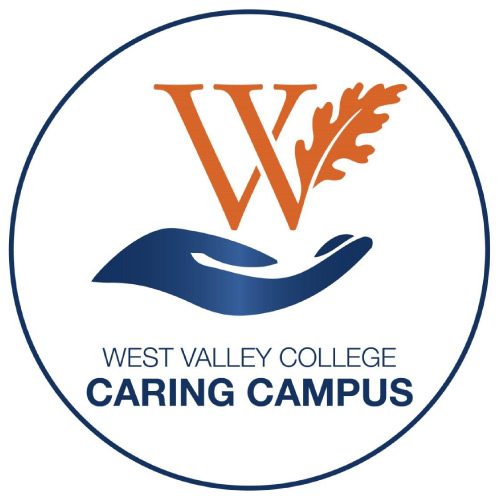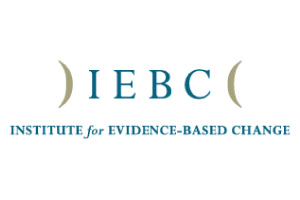 Caring Campus Commitments
Commitment 1
Campus-wide commitment to easy to implement strategies meant to enhance the visibility of West Valley College campus professionals and their work.
Commitment 2
Enhance employee visibility: Daily use of virtual or physical campus insignia to identify yourself as a campus employee available to student needs or questions (name tags, etc.).
Commitment 3
Standardize access to campus wide FAQs: Standardization and maintenance of campus-wide student FAQs for all departments.
Commitment 4
Campus-wide Welcome Center: Employ a campus wide warm referral program (Caring Campus Points) to encourage teamwork, trust and follow through between colleagues to enhance the student experience.
Faculty Behavioral Commitments
Commitment 1
Learn and regularly use students' names.
Commitment 2
Clearly communicate about the course.
Commitment 3
Create moments that matter.
Commitment 4
Assign and assess early and often.
Commitment 5
Practice situational fairness.
Vida Sabouri
Juvylyn Balanza
Anthony Bridges
Yalem Lakew
Ana Lobato
Andrew Louie
Sonia Nevarez
Tania Pichardo
Tanya Southworth
Susie Tong
Chris Cruz
Nicole Cuttler
Laurie Dotson
Doug Epperson
Mitra Fabian
Meg Farrell
Michelle Francis
Ron Guzman
Faraneh Javanmardian
Hashem Kardevani
Molly Schrey
Michelle Zajac
How can you get involved?
Commit to at least 1 of the Behavioral Commitment to do in fall
Pick 1 Behavioral Commitment that you want to work on in fall 2022
Join a Community of Practice
Submit Employee Bio
Keep your profile page up-to-date by completing a simple form.
Say Thank You
Give a shout-out of appreciation for someone at West Valley College who has been especially helpful or supportive this semester!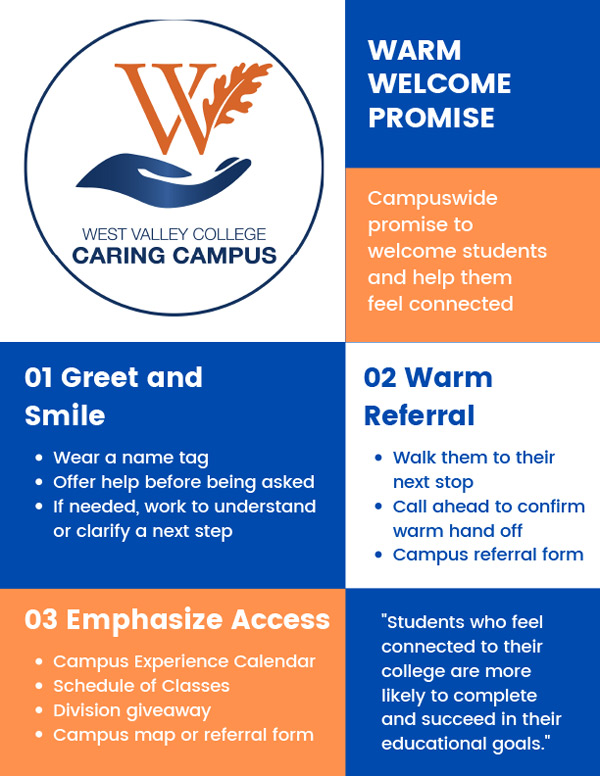 Warm Welcome Promise
Campus-wide commitment made by all employees to help students feel welcome and connected to the college by following three easy steps.
Greet and Smile
Wear a name tag
Offer help before being asked
If needed, work to understand or clarify a next step
Warm Referral
Walk them to their next stop
Call ahead to confirm warm hand off
Campus referral form
Emphasize Access
Campus Experience Calendar
Schedule of Classes
Division giveaway
Campus map or referral form