Please bring the following items to the Village V-26:
Photo ID
G0# (WVC Student ID number)
Quantities are limited and are checked out on a first come, first served basis.
Textbook, Calculator, and Hotspots
Laptops and Surface Tablets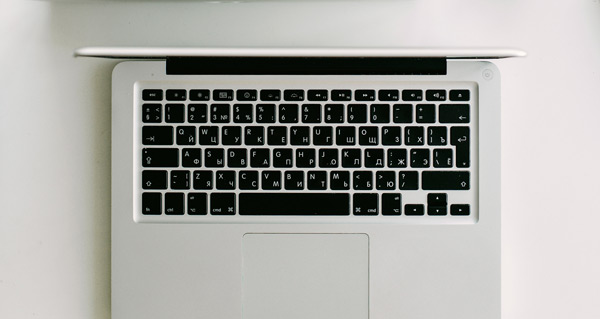 For Fall 2023, to borrow or renew technology, you must be enrolled in fall classes.
Come to The Village, V-26 to borrow technology.
To renew a laptop that you have checked out, contact Abraham Negash: abraham.negashFREEWEST_VALLEY
Faculty FAQs
To add a textbook to TnT, contact
Abraham%20Negash
, Senior Library Media Technician.
You are welcome to copy the following and edit where necessary:
Free Textbooks, Graphing Calculators, laptops from the Library

Follow these instructions on borrowing a free textbook(s) for this class. Our textbook is
[textbook title, author]
. It is being loaned on a first come, first served basis, so it is important to request it early as there may not be enough books for the entire class.
Go to the Textbooks 'n' Technology Page.


Click on the "Check Availability" link and follow the instructions to locate the textbook.

If you want to borrow technology (tablets, laptops, hotspots) they are available on a first come, first served basis.

All material that is borrowed from the library must be returned by the end of the semester.
Yes. All textbooks from Spring 2021 will transfer over unless you notify us. Please contact
James%20Adams
with any questions.
History
This highly successful program of lending free textbooks, graphing calculators, laptops and hotspots to students began modestly in 2003 as a way for one instructor to save his students money. Geography instructor Joe Hasty asked his students to donate their textbooks so that future students could borrow them without having to spend their hard-earned cash. In exchange for the textbooks, students would donate ten cans of food. Joe would then donate the cans to Second Harvest Food Bank - a win-win for everyone.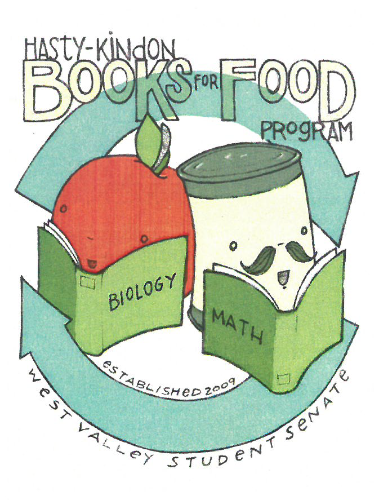 In 2004, Instructor Andy Kindon (Anthropology) joined Joe in this endeavor and after a few years, the two were lending out 50 books per class and sending almost 2000 lbs of food to Second Harvest every semester. The Hasty-Kindon Books for Food Program rapidly grew over the years and saw another instructor, Sam Liu (Economics) champion their cause by requesting faculty across campus to join in. Student government played an important role in growing the number of textbooks by donating anywhere between $1000 to $5000 per semester.
By 2014, the size of the Books for Food program made it necessary to move the entire operation to the WVC Library where the books could be properly managed and accounted for. Graphing calculators were moved to the collection from another office on campus and then a grant program added an additional 450 graphing calculators. From 2013 through 2019 over 54,500 pounds of food were donated to Second Harvest.
When the COVID–19 pandemic hit in March 2020, the WVC Library decided to no longer accept canned food donations and instead simply lent out the books to whomever needed them. At the same time, Student Services and the Administration helped to build the collection with laptops, Surface Gos, Chromebooks and hotspots that students could borrow for the entire semester. With that change, the program was renamed Textbooks 'n' Technology. As of fall 2021, 2,896 textbooks from 183 courses across all divisions are now part of the collection. What started off as a simple concept by one instructor to save students money has blossomed into a very successful reuse project benefiting WVC students over the years.