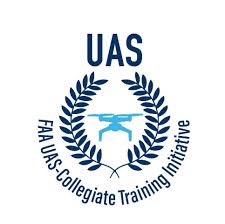 This certificate is designed to prepare students to enter the Unmanned Aircraft Technology field. The required course work provides the students with the skills to manage and plan flight operations. Students demonstrate the ability to collect and process imagery data for analysis. Students also develop skills that they can apply in multiple applications including agriculture, natural and cultural resources management, emergency response, aerial videography and photography. Upon completing this certificate students should be able to:
Demonstrate a basic knowledge of aircraft systems, to include airframe, powerplants and flight instruments
Demonstrate a basic knowledge of Unmanned Aircraft Systems including fixed wing and rotor-wing Unmanned Aircraft Systems.
Demonstrate knowledge of image acquisition and analysis from images acquired by Unmanned Aircraft Systems.
Select the type of Unmanned Aircraft System for a specific mission and identify types of payload to be carried and to complete a mission.
Take the Part 107 FAA Exam
This is a new and emerging field so standards are still evolving. The FAA (Federal Aviation Administration) has developed the Part 107 regulations for commercial operations and Section 333 exemption. Aircraft need to be registered with the FAA.