Haleh Aboofazeli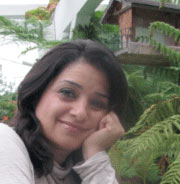 Haleh Aboofazeli is the Founder and Executive of Pino, Del-Savo Inc. Haleh received her bachelors in Computer Science from Tehran University in Iran. For a time, Haleh examined notions of faith, loss and transformation through paintings, assemblage and sculptural works. Since coming to the USA in 1999 Haleh has dedicated her life to her husband and two beautiful children. In 2005, Haleh and her husband, Michael started Pino, Del-Savo, a leading home small appliance company, is an innovative and growing American company that specialized in high quality tea brewing sets. Pino established itself through retail, online and distribution. Del-Savo Inc. shows the innovation line of Pino Tea Sets at World Tea Expo and best seller in Amazon. Now Pino has more than 200 vendors all over the USA and Canada. Haleh brings a marvelous mix of energy, compassion and joy to the people with whom and for whom she works.
Andrew Davidge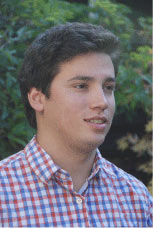 Andrew Davidge is the founder of Vintage Electric. Vintage Electric provides individuals with high performance electric bikes for their everyday commuter and recreational use. The electronic bikes, or e-bikes, help the customers get to their destinations at speeds exceeding forty miles per hour. Customers can also pedal on their bikes if they choose, but with a flick of a switch, the lithium battery powered engines will propel them to higher and more efficient speeds.
Jayson Kadlececk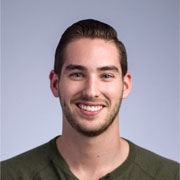 Jayson Kadlececk graduated from Willow Glen High School and attended West Valley College as a Business Major. He subsequently transferred to San Jose State University (SJSU), graduating in 2018 with a degree in Bachelor of Science, Business Administration (General Business).
While at SJSU he interned at an enterprise software startup, Propel, from 2017 - 2018. While still an intern he was promoted to Product Manager. He continued to work at Propel until December 2020. His roles at Propel included leading efforts to define, launch, and maintain various products to a customer base.
Most recently Jayson transitioned to the biotech company Apeel, which makes a plant-derived coating for produce to extend shelf-life and reduce waste throughout the fresh food supply chain. He works on the software side to find ways to leverage technology to further their mission of reducing waste and creating abundance for all.
Jayson believes it's important to get an education and Business is a valuable discipline to study as it will be relevant in almost any industry/role you're in. However, he encourages students to also pursue hard skills they're passionate about to supplement their education. For Jayson, this was his interest in computer science. When you combine these hard skills with your education you open up many more opportunities.
Hannah Shirley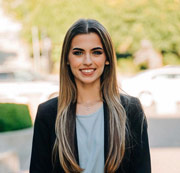 Hannah Shirley began her college education in Fall 2017 at West Valley College and transferred to UC Berkeley after the Spring 2019 semester. While at West Valley, she majored in Business Administration with a concentration in Marketing and will be receiving her Bachelor's Degree in Business Administration from the UC Berkeley Haas School of Business at the end of the Spring 2021 semester. She has also just completed her certificate of Entrepreneurship and Technology at UC Berkeley. During her time as a Viking, Hannah worked many jobs and served in several clubs on campus, particularly the Entrepreneurship Club, Alpha Gamma Sigma Honor Society, and the Society of Global Citizens.
At UC Berkeley, Hannah takes a variety of courses including marketing, economics, accounting, and finance, and is involved in many clubs. After graduating, she plans on pursuing marketing within the beauty, skincare, and entertainment industries. Later on down the road, she is considering returning to West Valley to explore some Marketing and Administration of Justice courses. In her mind, West Valley's strongest attributes are the beauty of the campus and the care the faculty demonstrates for students. She remembers fondly WVC faculty members Karina Dundurs, Nancy Ghodrat, and Manny Cappello as being particularly caring and helpful, and feels West Valley provided her a strong foundation toward her being a highly successful student at UC Berkeley. Her advice to young people considering which college they would like to attend is "take advantage and make the most of what community colleges have to offer". She believes that attending a 4-year institution right out of high school is not for everyone and she feels very happy with the path she has taken. It is clear that Hannah has a very bright future ahead due in part to the experiences she had at West Valley College.
Crystal Tran
Crystal grew up in an entrepreneurial family. Her parents were forced to flee their native country of Vietnam during the war. First relocated to Canada, and later to America, Crystal's family had to rebuild from scratch. They bought, sold and successfully managed a number of small businesses ranging from service stations to grocery stores. Crystal began helping with her family's enterprises at the age of 11. She learned to thrive on the challenges associated with running small businesses. It's no surprise then that she aspires to be the future owner of a small business: a spa, because Crystal says, "What I find most rewarding is to help others to feel good about themselves."
Early in life, Crystal made a decision to earn a college degree. After graduation from high school, she decided on West Valley, at the recommendation of her cousin, and because of West Valley's excellent reputation and beautiful campus. From the start of her college career, Crystal worked closely with her counselors to plan her classes so she would meet her UC General Ed requirements and also satisfy the major requirements for an AA Degree in Business Administration. Crystal's dream has always been to attend UC Santa Barbara. Crystal's dream has come true! Crystal plans to complete a BA degree in Business Economics and then earn an MA degree in Marketing.
"My two years at West Valley College have been an extremely positive experience. The instructors here are great and have amazing backgrounds. The giant campus oaks, with their spreading branches, are like a symbol of me and how I've expanded and blossomed during my time here." Crystal's advise to fellow students: "Be optimistic about your future and let nothing stand in your way. Be confident, disciplined and ready to make certain sacrifices. Your future is what you make it."
In addition to her studies, Crystal is employed as an Assistant Real Estate Agent and a WVC Outreach Ambassador. Crystal serves on the WVC Marketing Committee, volunteers with "Contract Cares" as a crisis hotline counselor and is a member of the Alpha Gamma Sigma and Psi-Beta Honor Societies.