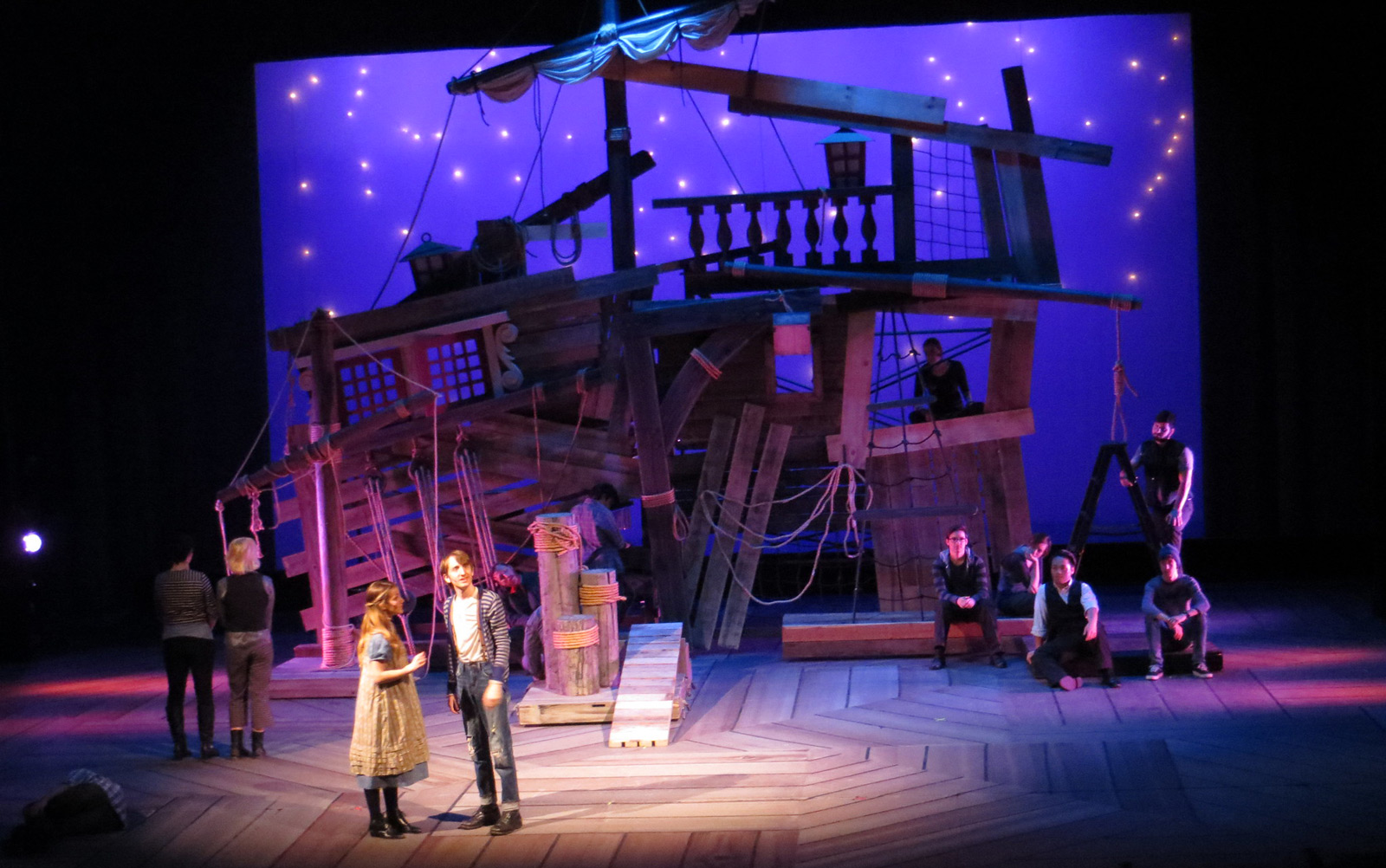 General Information
The Stage Technology Program at West Valley College offers students a diverse curriculum and outstanding opportunities to contribute to theatrical productions. You'll perform a variety of technical roles in theater performances to explore possible career opportunities. We offer a comprehensive program with classes in all areas of Theatrical Design and Technical Production. We employ an integrated approach to our training which focuses on learning, research, practice, and application through the study of stagecraft, performance, design, dramatic literature, and the historical and cultural roots of the theatre arts. Our program prepares individuals to use technology to tell stories and communicate important ideas.
Courses include instruction in set design, lighting design, film studies, costume and make up design, sound effects, stagecraft, scene painting, technical direction and production and the use of computer applications. We develop in students creative and technical problem-solving skills, an appreciation of the design process from research and concept creation through design development and execution.
Regularly contributing to projects builds portfolios, prepares students for transfer to baccalaureate degree programs or entry into the workforce. Come explore our facilities, collaborate with our team of students and faculty while learning to make a hands-on contribution to the creative process.
Careers
Theatre technicians fill a variety of jobs in the Entertainment Industry. Skills you learn in this major can be useful in working in theatre, film, TV, interior design, and theme parks. Jobs include:
Set and Costume Designer
Lighting, Sound, Video Designer
Exhibit/Display Designer
Stage Manager
Board Operator
Technical Director
Carpenter
Prop Master
Drafter
Electrician
Shop Foreman
Wardrobe Supervisor
Draper
Coordinator Hair/Makeup
Make-Up Artist
Scenic Painter
Technology Specialist
Equipment Operator
Amusement Park Operations
Project Manager
Company Manager
Production Assistant
Special Effects Technician
Property Designer