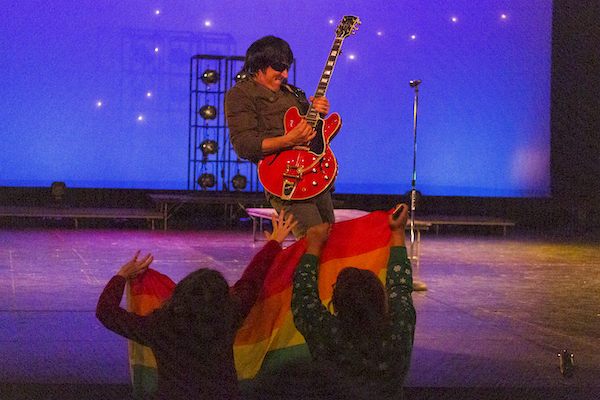 By Margarita Kompelmakher
15% Poise, 35% Guts, 50% Charm...100% Commitment. WVC Students in Acting Two showcase their creativity and leadership skills in a final project that rocks, literally.
While most students are writing final papers and cramming for exams, students in the Acting Two course at West Valley are busy becoming rockstars.
At the end of the fall semester, students take their turn on stage performing a song by a famous rockstar to a crowd of "groupies," their peers, who respond by screaming and throwing objects of adoration on stage.
The premise: A famous Rockstar suddenly become deathly ill and cannot perform on the day of a huge concert. Students in the Acting Two class must go on in their place, convincing the audience that they are this beloved Rockstar.
From behind a blanket of fog the silhouette of a rockstar appears in an iconic pose: David Bowie in a deep lunge, Miley Cyrus spread on the ground, and Billie Joe Armstrong swaying with a red guitar. Each student steps into the spotlight transformed into a rockstar through costume and learned physical and behavioral traits.
The exercise is the culmination of a semester of acting training focused on stretching the student's range and embolding them to take risks. "Acting One is about getting students away from what I call 'bad acting'," says acting instructor Laura Lowry. "Acting Two is about building confidence."
"If they don't do it well, it can be really stupid," adds Lowry. "They have to fully commit. Rockstars are ultimate examples of commitment."
Students choose their Rockstar based on the energy they want to explore. They try to understand the elusive qualities that make them a star. "Why is this person a rockstar. What is it?" says Lowry to describe the central question that grounds the project. "They come up with something I call a 'point of view', which is the rockstar's mode of existence and what they need from the audience."
Lowry underscores that students often express a gained sense of respect for their Rockstar after hours spent watching videos and interviews of their star.
"Trying to compile all that information and put it into yourself is difficult," says Zoe Obsert, a theater major who performed Patrick Stump of Fall Out Boy in the Fall 2018 showcase. "It's not like: here's a script and character. It's like: here's a person and try to be that person."
In rare moments, the audience catches a glimpse of utter and complete transformation beyond the technical elements of costume, make-up and bodily plasticity. "When actors really do it really well, the audience feels a sense of vitality, gutsiness, and power within themselves," says Lowry.
To find out more about acting classes and theater productions at West Valley, please visit westvalley.edu/academics/theater. This spring, the Theater Department is presenting the musical Joseph and the Amazing Technicolor Dreamcoat on April 19, 20, 25, 26, 27 at 8:00pm; April 21 and 28 at 2:00pm. Tickets at the door or online through EventBrite.
April 17, 2019
Rockstar Gallery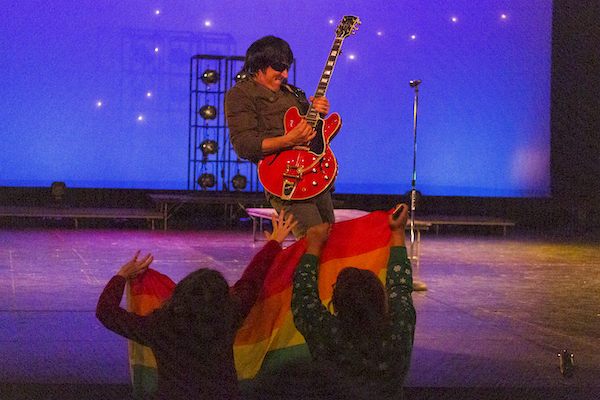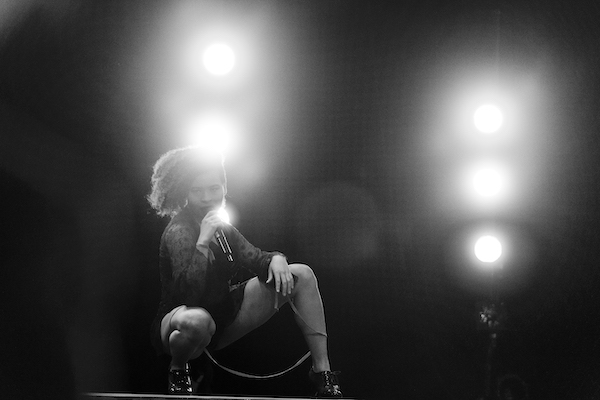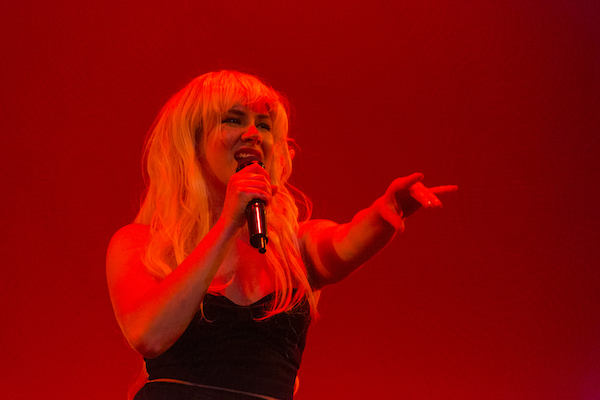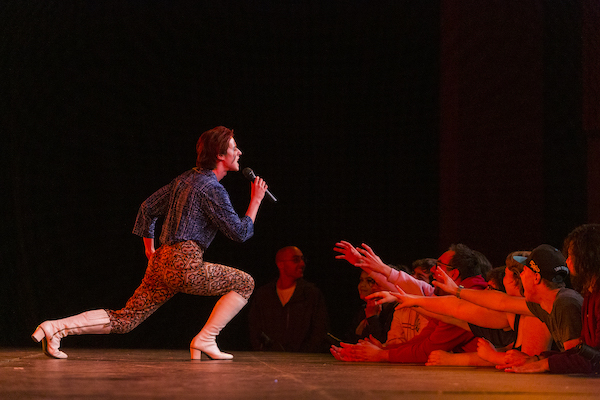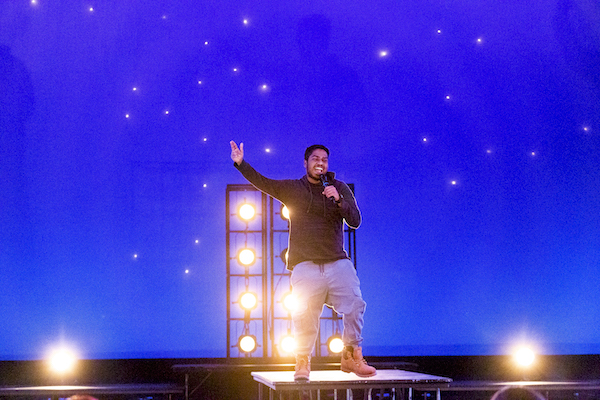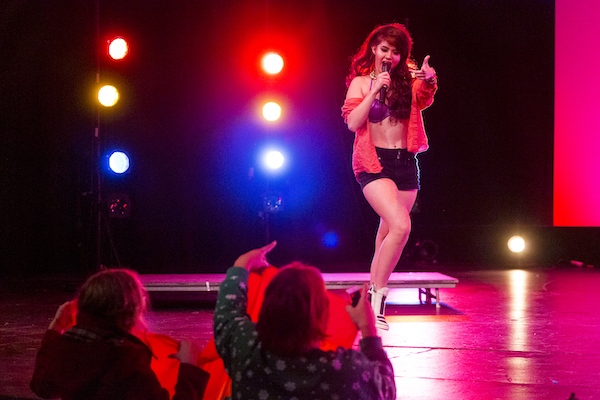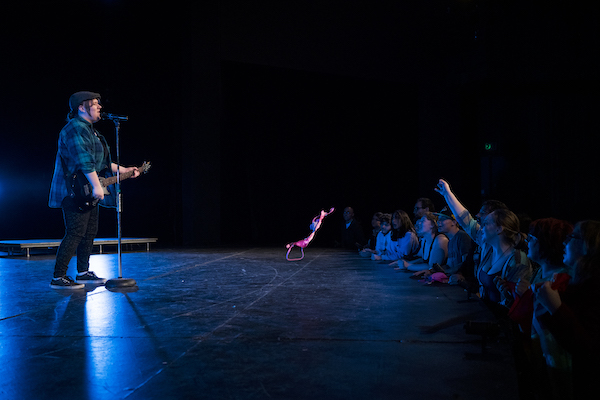 Performers (in decending order): Brad Davis, Daphne Klimowicz, Alice Tillmanns, Victor Madeiros, Satish Menon, Aurora Jarrett, Zoe Oberst, Bryan Frink