All currently enrolled students are eligible and welcome to be seen for a wide range of health and wellness services. All services are provided at no charge to enrolled students.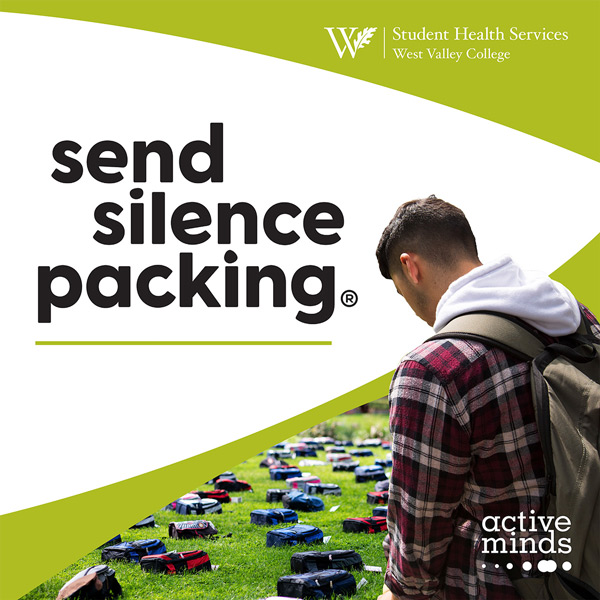 Send Silence Packing
Tuesday, October 17 | 9:00 AM – 4:30 PM
Join us outside Che School of Professional Studies and Cilker School of Art & Design for an immersive experience that sparks conversation and inspires action for suicide prevention—an emotionally powerful exhibit of over 1,000 donated backpacks representing the number of students lost to suicide every year.
Stop by the info tables and connect with our WVC Health Services team and the Active Minds organization.