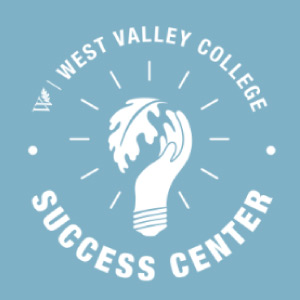 Fall 2023 | September 22 – October 27
Do you like helping others in a meaningful way? Can you communicate effectively? If your GPA is 3.0 or above and you have a B or better in the subject you wish to tutor, we invite you to pursue the process detailed below.
Virtual Tutor Training Classes via Zoom
| Course | Title | Section | Day | Time |
| --- | --- | --- | --- | --- |
| NCTU 1 | General Tutor Training | 73258 | Friday | 1:00 PM – 2:10 PM |
Note: Writing/English tutors must take both NCTU 1 and NCTU 1W. (And earn $1/hour more to start!)
Thank you for your interest in working with The Success Center at West Valley College (WVC). The college invests in Peer Tutors as valued members of the department(s) they serve, for many go on to become credentialed teachers at all levels of education. Additionally, we aim to "support students along their pathways to reach […] career goals," and we believe strongly that tutoring skills are relevant to a variety of careers, not just teaching—by becoming a tutor, students strengthen on-the-job skills, build a resume, and gain early entry into a potential career path.
Please remember that successful completion of Non-Credit Tutor Training (NCTU 1): General Training (and NCTU 1W: Writing Tutor Training) is required before someone can submit an application. However, there is no guarantee that you will be hired after passing NCTU 1/1W. To apply for a Peer Tutor position, please submit the Peer Tutor Application, with your resume and unofficial transcript included, and arrange for a WVC instructor to complete your Faculty Recommendation Form; if you wish to tutor in a variety of subjects, a separate referral will be needed for each separate discipline.
General Peer Tutors at West Valley currently earn $19.75/hour (Writing Tutors earn $20.75/hour) during their first semester of employment, and get regular pay increases each full semester with a $22.75/hour cap after 4-5 semesters of employment.
In order to apply to become a WC Peer Tutor, you must:
Have earned a "B" or better in all subjects you wish to tutor:
Have a cumulative GPA of 3.0 or better
Submit a Faculty Recommendation Form from a WVC instructor for every subject covered
Pass NCTU 1: Tutor Training AND NCTU 1W: Writing Tutor Training for writing tutors
Speak, write, and understand English fluently and clearly
Limit WVC work hours to 18 hours/week or less, no matter the number of positions/departments
Be eligible to work on campus
Register for a minimum of 6 units at WVC in any Fall/Spring semester during which you wish to work as a Peer Tutor
If you meet all the requirements above and are passionate about helping others, please complete an online application. After submitting your application, you are welcome to inquire about your status, including why you weren't asked to interview and/or offered a job as a peer tutor; I'll happily strategize with you better application and/or interview techniques for future jobs!
Help others.
Earn money.
Enhance your knowledge of the subject. (The jury is still out on whether or not tutees learn more than tutors during a tutoring session.)
Develop and improve your communication skills.
Learn how to become a more organized student.
Increase your confidence by facing and working through challenges.
Gain experience in a leadership role.
Develop your resume and on–the–job skills, applicable in most modern work environments.
Work on campus (or remotely), close to classes.
Register for Non-Credit Tutor Training (NCTU 1), the general Tutor Training course

and

NCTU 1W for those interested in tutoring Writing/English--successful completion of NCTU 1 is a prerequisite for a general tutoring job, and NCTU 1W must also be completed for a writing tutoring job: students may only apply after this requirement has been met.
After successfully completing NCTU 1 (and 1W), complete a Peer Tutor Application. Request Faculty Recommendations to be submitted via the online form for any class you wish to tutor, but feel free to submit your application before they're done.
Submit a completed online application; this will go to Jen Wagner, the Success Center Coordinator.
After applying, you may be asked to interview; if not, you may follow–up with Jen Wagner, and ask why an interview was not granted.
If hired, you will need to complete an employment packet with the West Valley College Personnel office.
NOTE: the hiring process can take a while from start to finish, so please apply early, especially if you're hoping to work during the current semester.

Any other questions? Email%20Jen%20Wagner.