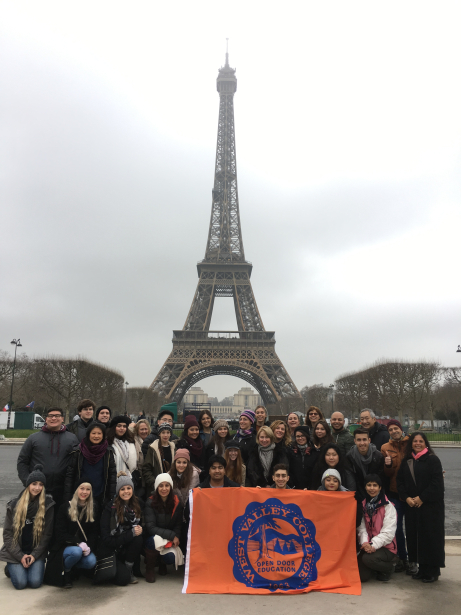 Review the external scholarships list in the WVC Financial Aid webpage.
Apply for an external scholarship.
Create a TripFunder webpage and request of family and friends that all holiday and birthday gifts be made to you in the form of payments toward your study tour.
Share your TripFunder webpage in whatever social medium you use.
Share your TripFunder webpage with anyone in your life who uses Facebook.
Use the payment plans offered by EF.
EF College Study Tours supports students in the following ways:
EF offers a discount to students who have participated in previous study tours with EF.
EF offers a discount to students who refer a friend to enroll in a study tour as well.
EF offers generous scholarships. To apply, click on Beyond the Classroom Scholarship.
This year, EF is offering up to $20,000 in scholarships.
To Apply
1. Write a brief essay (no more than 250 words) answering the questions, "What perspectives do you think will be challenged by traveling? What new perspectives do you expect to bring home with you?"
2. Complete the Beyond the Classroom Scholarship application.
3. Submit the application by the deadline.
EF allows students to arrange payment in an installment plan.
EF provides a TripFunder site, an online donation page that is secure, easy to share, and applies 100% of contributions to the student traveler. This approach is excellent for students who wish to request that birthday and holiday gifts be made to them as a donation.