Communities of Practice
Communities of Practice are relaunching!
Communities of Practice are ongoing opportunities for learning and engagement.
In Fall 2022, we are focusing on the Caring Campus Behavioral Commitments.
Faculty Learning Opportunities
All College Week happens the week before the start of the semester. It is a time for faculty, staff, and administrators to engage in meaningful Professional Development aimed at major campus initiatives like the Anti-Racism plan, Guided Pathways, and Caring Campus.
Podcast
In the TEACH Center podcast we discuss hot topics in teaching and learning. We interview educators about what they are doing in their fields, and we talk to learners about what inspires them.
Calendar
See all the awesome learning opportunities for faculty this semester.
TEACH Coach Program
TEACH Coach Associate Mentoring Program pairs associate faculty members with a non-evaluative faculty mentor for personalized instructional mentoring and career coaching.
Consultations
Are you looking for fresh eyes, new ideas, or just someone to show you how to "do" something? Then, make an appointment to meet with Whitney or Michelle!
Who We Are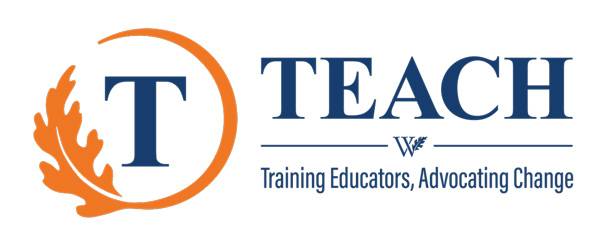 Vision
The TEACH Center empowers faculty to:
Welcome students with engaging pedagogies
Cultivate excellence in teaching and learning
Embrace a culture of pedagogical experimentation that fosters deep learning
Collaborate with colleagues in communities of practice that support innovation and best-practices
Engage in active anti-racist pedagogy
Who We Are
The Training Educators, Advocating CHange Center promotes student success by supporting and encouraging teaching and learning excellence with an anti-racist lens. Aligned with West Valley's Strategic Plan and Initiatives, TEACH provides structured trainings, support for learning communities, mentoring for faculty, and teaching toolkits and strategies.
Housed in the library, the TEACH Center serves as West Valley College's professional development hub and is dedicated to providing exceptional professional development for existing, new, and future West Valley College educators.