Listen Intentionally • Think Critically • Speak Passionately

Every person has a story to tell… you have a story to tell.
Here in the Communication Studies Department, we want to give you the tools and confidence necessary to share your story and elevate your voice. Whether it's among friends, colleagues, co-workers or with family, be it personally, academically or professionally, we are here to help you expand your narrative and build meaningful connections with others.
We are asked to tell stories more often than we may think; this communication skill will benefit you in your future classes, career, job interviews, and your personal relationships.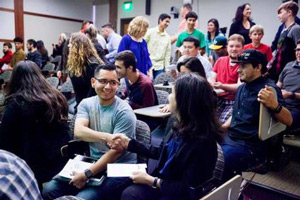 Countless of times students have shared that our courses are not nearly as scary as they thought; and that they wished Public Speaking would have been the first class they took at West Valley! While it is natural to feel nervous, we will guide you how to build confidence, organize, develop, and share your story. The Communication Studies Department is known for creating classes that are safe places to learn, explore, and grow, while also being fun and intellectually engaging.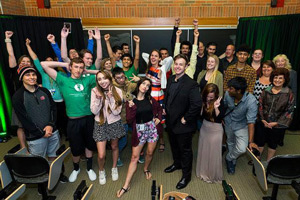 We understand that effective communication skills matter and will influence your current or future career path. For example, LinkedIn offered a workforce report in 2019 which identified oral communication as the #1 skill shortage here in the workplace here in the San Francisco Bay Area. Thankfully, that is what our classes are all about! Check out the LinkedIn Report.
Our instructors are not only experts in the field of Communication Studies, we also genuinely care about our students and are committed to our students' success. We value equity, and you will find our courses to be inclusive, welcoming, and applicable to your everyday life. We believe that forming meaningful connections with others helps students be more successful in our classes, especially during this time of disconnect and isolation.
We are here to help you discover how to listen intentionally, think critically, and speak passionately. We look forward to connecting with you and guiding you in sharing your unique stories.
Professional and Workplace Communication Certificate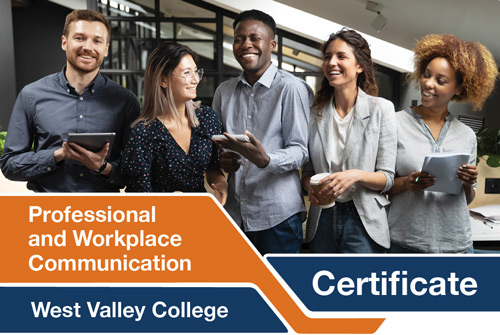 Professional communication skills are valuable in any workplace and a growing demand in the Silicon Valley.
The Certificate focuses on a variety of skills that are essential to your success in any workplace environment.
You do not need to be a Comm Major – take a total of just FOUR Communication Studies classes to earn the Certificate. See the link below for class options.
The Certificate is stackable; you can earn it along with your AA or Associate Degree for Transfer (ADT) and it will display on your official transcripts.
You can earn the Certificate entirely online! Free textbooks available.