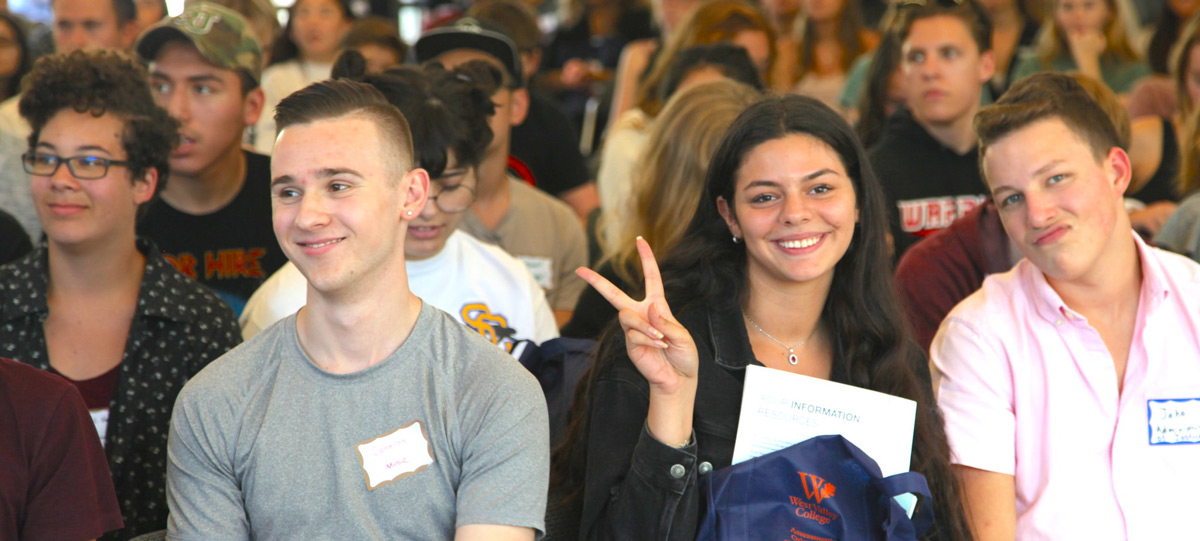 Welcome
At the World Languages Department we believe that learning a foreign language is an enriching, life-long experience. It introduces the learners to a new culture and expands their personal and professional horizons.
The linguistic elements, grammar, vocabulary, written and oral comprehension are incorporated into cultural and communicative activities. We create a learner centered environment, in which students are the real protagonists, while we strive to maximize the use of the foreign language in the classroom. With the guidance of expert, professional instructors, students develop linguistic competency in the target language, as well as socio-cultural competency in communicating with people from different cultures.
Our department offers rich and competitive courses from beginners to intermediate or advance levels in a wide range of languages: ASL, Chinese, French, German, Italian, Japanese, Portuguese, Spanish, and Russian.
AA degrees in French, Italian, and Spanish are also available.
For updated information regarding the classes for the current semester you can visit the online schedule.
West Valley World Languages Department contributes to the college and to the community by preparing students to be an active part of our multicultural and polyglot society.

French
French is a Romance language spoken in France, Belgium and Switzerland, and parts of Canada. It is an official language of 25 countries. It is also an administrative language in many international organizations. It is spoken by about 90 million people.
See French Courses

German
German (Deutsch) is a Germanic language, it is part of the Indo-European language family, and one of the world's major languages. German belongs to the 10 most spoken languages worldwide. It is spoken in Germany, Austria, Switzerland, Liechtenstein, and in parts of Belgium, Italy, France, Luxembourg, and 37 other countries. There are over 110 million native speakers and over 120 million who speak it as a second language. (It was the official language of Namibia till 1990.)
See German Courses

Italian
Would you like to go to Firenze, Venezia, Roma, Milano, le Cinque Terre, Napoli, or Palermo?
Have you ever heard of Leonardo, Donatello, Raffaello or Michelangelo?
What about Luciano Pavarotti or Andrea Bocelli?
See Italian Courses

Japanese
Japanese (日本語) is spoken by about 124 million people on the islands of Japan, including Ryukyus. Japanese is composed of a large group of dialects. A large number of Japanese words derive from Chinese loan elements. The present writing is in kanji and hiragana, with katakana being used chiefly for foreign loan words.
See Japanese Courses
Latin
Latin Lingua Latina is an Indo-European language belonging to the Italic group, it is the ancestral language to the modern Romance languages. Originally spoken by small groups of people living along the lower Tiber River, Latin spread with the increase of Roman political power. The Latin alphabet remains the most widely used alphabet in the world. Latin was the language of the Catholic church and is still the official language of the Vatican.
See Latin Courses

Spanish
Spanish español or Castillian castellano is a Romance language spoken by more than 250 million people in Spain, the Americas, and Africa. Outside the Iberian Peninsula, Spanish is spoken in all of Central and South America except Brazil, as well as in the Canary Islands, parts of Morocco, and the Philippines. Latin-American Spanish has a number of regional dialects; all are derived from Castilian but differ in several points of phonology from European Spanish.
See Spanish Courses