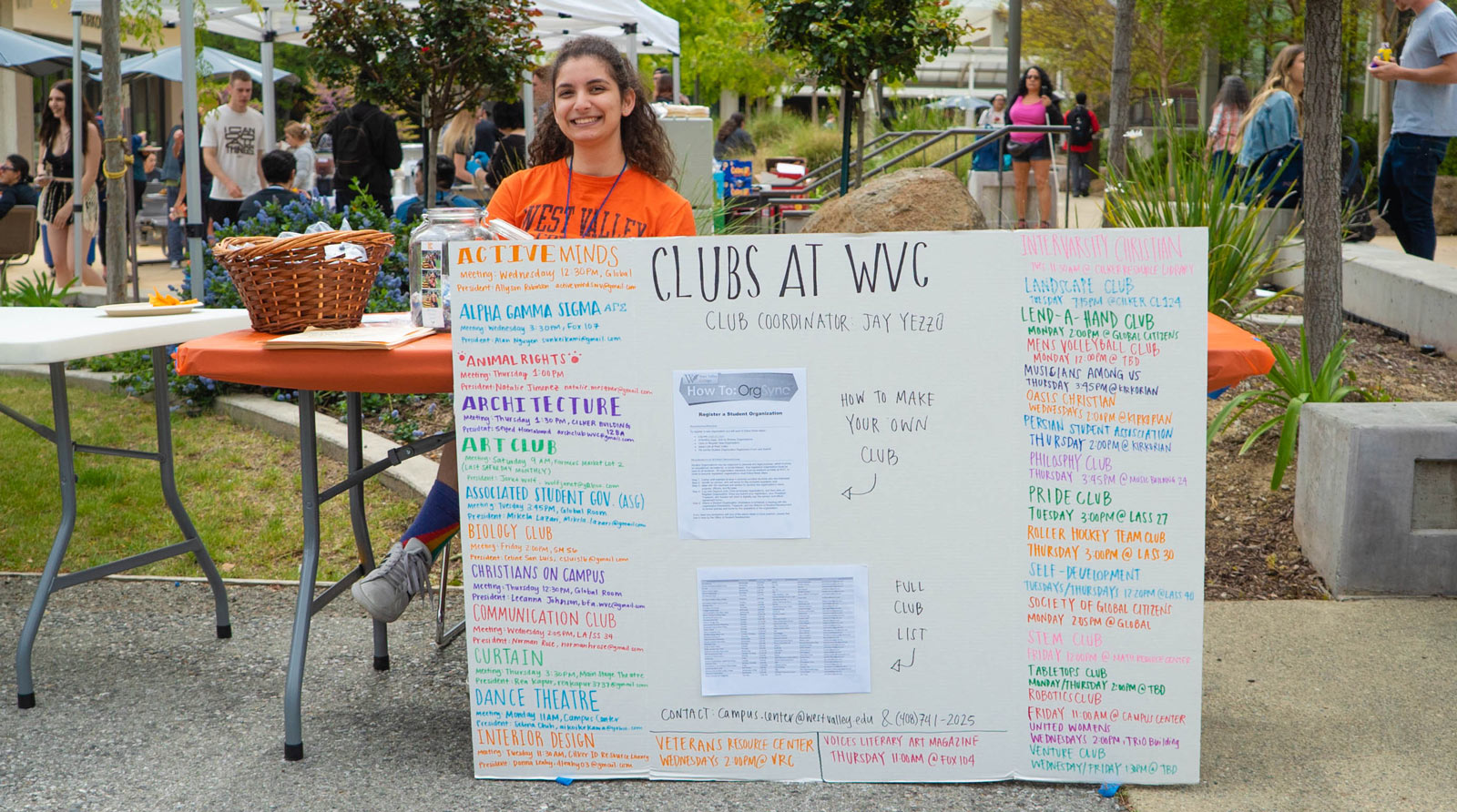 To foster an engaging and vibrant campus community.
To strive for a culture of student engagement, deeply tied to the educational mission of the college.
To provide exceptional programs and services, which are informed by research and continuously improved through data informed decision making.
To drive connection among students, faculty, and staff through our spaces and programs.
Student-Centered: We place student growth and development at the center of everything we do.
Connection-Centered: We are a team dedicated to helping people and building lasting communities.
Passion-Centered: We exemplify passion, dedication, fun, and problem solving in our work.
Diversity-Centered: We believe authentic engagement of diverse communities enriches our work and promotes social justice.
The Campus Center is the social, educational, and recreational hub at West Valley College. The Campus Center is the "living room" of campus, where students, faculty, and staff come together and build community. The Campus Center houses several engagement programs, including: Associated Students at West Valley College, the Campus Activities Board, the Information Desk, Student Development Office, Veterans Resource Center, and TRiO. Additionally, you can find Drip Coffee, WM Cafe, and Viking Bookstore in the Campus Center.
Campus Clubs
Club registration is now open. West Valley students enrolled in the current semester are eligible to start or re-register a club.
To start or re-register a club, log into Campus Connect and click on the "Groups" button on the top menu bar.
To log into Campus Connect, use your WVC portal credentials. There, you may edit your profile, add a photo, personal interests, and more! After you fill out your profile, you will be brought to our custom homepage that highlights important announcements, events, and links to groups and clubs on campus.