Free Childcare for Students
The District is committed to providing free high-quality, early education and care to our students.
If you have any further questions, please feel free to contact your Child Development Center's office: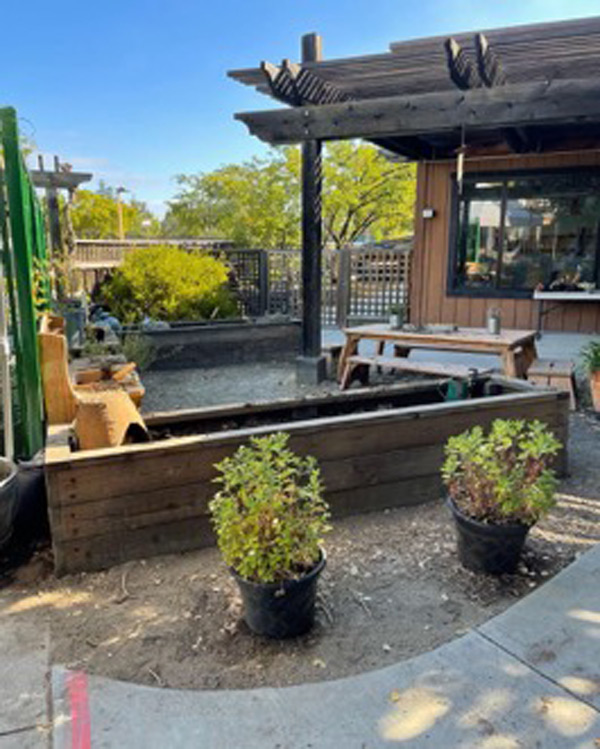 The West Valley College Child Development Center Lab School (CDC) is a 50-year-old early childhood program dedicated to supporting the needs of children and families of West Valley College students, staff/faculty and the larger surrounding community.
The non-profit, on-campus CDC fosters an environment of respect and understanding that supports the development of the whole child. This is accomplished through low adult-child rations, highly educated teachers and a focus on diversity.
Additionally, this program is part of the Child Studies Department and the CDC serves as its lab school and is uniquely involved in the academic life of the college by serving as a research-based teacher training and observation site for students and parents.
Mission Statement
The mission of the West Valley College Child Development Center is to provide an exemplary laboratory for teacher training. It will demonstrate best practices for optimum child development and learning, using a play-based, emerging curriculum and outdoor classroom model.
The center's enrollment procedure follows the steps outlined below. The timeline from application to enrollment will vary depending on whether there are immediate openings or if a waitlist currently exists. Children do not need to be toilet learned in order to attend the toddler program.
The Child Development Center embodies the mission of West Valley College by:
Proactively addressing the achievement gap by providing children with high-quality early education while enabling their parents to earn a college education, seek employment, or participate in further work-related training. Many parents are first generation college students seeking to create a better life for their families.
Nurturing lasting relationships among children, students, departments and the greater community by its presence on campus.
Complete an application.
Students at West Valley College who have children and qualify for subsidized child care tuition are given priority into the CDC programs. Qualification is based on household income and documented enrollment at WVC.
Once your family has been offered a spot in one of our classrooms, you will be sent/given a Registration Packet. All documents must be completed and returned to the program director before your child can attend the CDCs.
Physician's Report – The Physician's Report must be filled out by your child's doctor. This can take up to two weeks, so it is important to send this document to your doctor right away. Your child does not need a physical. Your child's doctor can complete the form from your child's file. However, it is strongly recommended that your child receive a yearly physical.
Immunization Records – No child can attend the WVC CDC without Immunization Records. Your child's doctor will include immunization records with the completed Physician's Report. However, we strongly encourage you to submit an additional set of Immunization Records and keep them updated in your own personal records
Once all documents are completed, families must schedule a time to meet the program director or program specialist to submit and review your completed registration packet. This meeting takes about 30 minutes. All completed documents must be brought to the meeting or emailed in advance. This meeting can also be conducted via Zoom with an electronic submission of documents.
When a completed registration packet is approved, we will determine a start date for your child. And you will be given an admission agreement – which will be due on or before your child's first day of school. You will also receive a copy of the parent handbook. Please read over this important document carefully and return the signature page on your child's first day of attendance. The receipt of this signature page documents your understanding of the important policies outlined.
All families (child and parent/guardian) must tour the facility before enrollment. This is an opportunity to meet the Master Teachers and become familiar with the classroom.
Group tours are offered once a month to the community at 9:00 AM. Please email Program%20Director%20Anne%20Horgan for scheduled tour dates and/or if you plan to attend a group tour.
West Valley College students, staff and faculty may schedule a tour with the Program Director during regular campus hours.