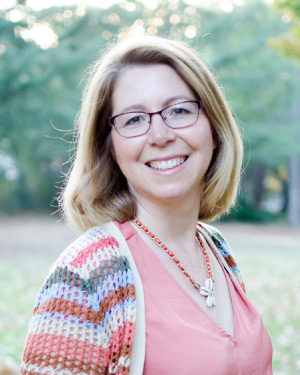 ---
Languages Spoken
English
Favorite Quote
There is always light, if only we're brave enough to see it. If only we're brave enough to be it.
First Year at West Valley College
2017
Most Memorable Campus Experience
I always loved attending the WACAC College Fair that we hosted in the Spring. This event brought together high school students, current West Valley students and over 100 different colleges! So fun to feel the energy of so many people!
Biography
As the oldest of four kids and the first in her family to attend college, Amy understands first-hand the importance of caring adults in changing the trajectory of a family's story. Her high school counselor drove her four hours to apply for a scholarship, which financially allowed her the freedom to attend college.
While in college, Amy majored in education and became a high school teacher. After student teaching in Australia, she landed a full-time role at Misawa, Japan. She loved working in the ethnically diverse school that served the 700 middle and high school students on the military base with their parents.
When she moved to the Bay Area, she became a master teacher, supporting the use of technology in the classroom. Then, she oversaw an alternative education program before becoming a Guidance Counselor. Amy was the lead Guidance Counselor at Los Gatos High School for over a decade, supporting her caseload of students and families as they navigated the educational system.
Amy first joined West Valley as a counselor before transitioning into the role of Acting Outreach Director. She loves helping students and adults learn about the gem of West Valley!
When she's not meeting with prospective students and parents, she enjoys going for walks, hikes and hanging out at the ocean!
Academic Service
Marketing Committee (Oct 2017 - present)
Anti-Racist Task Force (Jan 2021 - present)
High School Counselor Conference Planning Committee (Jan 2018 - present)
WACAC College Fair Committee (Dec 2017 - Apr 2020)
Academic Senate (Jan 2018 - Dec 2020)
Education
Master in Arts in Education, Counseling Focus (2007)
San Jose State University
Master of Business Education (2000)
Central Michigan University
Bachelor of Science in Education (1996)
Central Michigan University