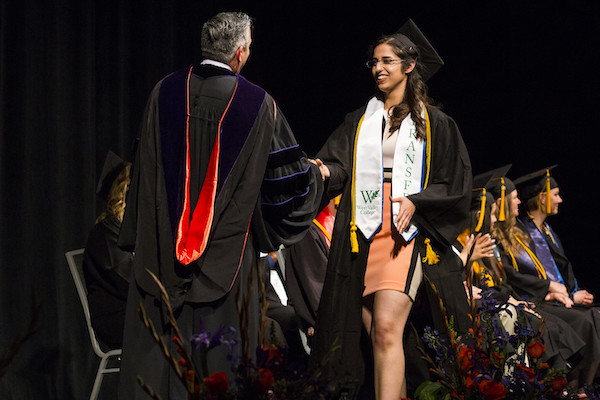 by Cosette Velazquez
Karin Shamardani, a West Valley College alumna, achieved her dream of transferring to UC Berkeley and in the fall she'll start her grad studies at the UCSF School of Dentistry. She began her time at West Valley in the spring of 2014 and earned her A.S. in Biological Sciences and Chemistry in 2017. During her time at West Valley, she was a part of the Extended Opportunity Program and Services (EOPS) and TRiO.
EOPS is a state-funded program that provides an accessible and rewarding college experience to low-income students facing various barriers to academic success. the program provides a support network of West Valley EOPS counselors, dedicated staff, and peers to help students stay focused on their educational path.
TRiO is a federally-funded program designed to increase the retention and graduation rates of first-generation and low-income students, as well as students with a disability. TRiO is funded by the U.S. Department of Education and set up to serve approximately 140 students per semester.
"EOPS
was like family to me. The EOPS
building
was a great place
for me
to
relax and
study and
helped
me
develop a closer relationship with
my
counselors and other students
," said
Sh
a
mardani
.
TRiO
schedule
s
visits to nearby universities
so students can have a better idea of which school to transfer to. T
hose
trips ultimately helped her decide
on UC Berkeley
. Without
TRiO
, she
never would've been able to
visit
university campuses she wanted to apply to. She found a support system unlike any other through

EOPS
and
TRiO
.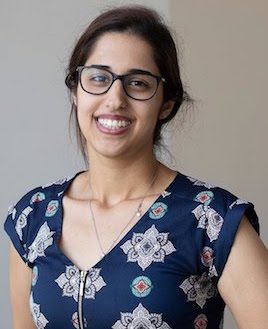 As a first-generation college student, she found it was crucial to meet with a counselor and have an education plan in place to ensure she was on the right path to graduate. Her counselors also helped her identify and apply for academic scholarships. Tutoring services helped her improve her English as well as support her in her science courses. She took advantage of the book program as well.
Karin was a full-time student and part-time work-study employee for the Counseling Office. Being able to work and study on campus helped her balance her responsibilities tremendously. She was inspired by her co-workers, the amazing biology faculty, and her counselors from both EOPS and the Counseling Office. "I am thankful to them for showing me the way and for supporting me during my journey, through their kind words, motivational insight, and helping me in all aspects of my education," said Shamardani.
After earning her A.S. from West Valley, Karin transferred to UC Berkeley where she graduated with her Bachelor of Science in Molecular Cell Development Biology in 2019. Since then, she's been working full-time as a Research Associate at UCSF Medical Center and will be starting her DDS/Ph.D. in the fall of 2021 at the UCSF School of Dentistry.
The three tips Karin says kept her motivated to stay in school and graduate on time:
Set attainable goals

– Karin made it a point to set up an academic plan with her counselors and stick to it. No last-minute schedule changes, dropping classes, etc.

Find a social support network

–

She

had a great group of friends who were all pre-med students on the same academic path with similar interests. They started the Pre-Dental Society Club.

Recognize your accomplishments

– Karin believes it's important to do something fun at the end of a semester to celebrate all you've accomplished.

With every semester that passes, students are one step closer to their end goals. That deserves to be recognized.
West Valley congratulates Karin for her accomplishments and for reaching out to the support programs offered by EOPS and TRiO. We wish her the best in her future studies. For more information about these programs please visit EOPS and TRiO.
January 8, 2021