Welcome to the TRiO Program
TRiO is a federally funded student support services program for low income, first generation students who are motivated to succeed in college. TRiO offers a comprehensive set of services designed to increase your academic and personal success at West Valley College. We assist you in obtaining an Associate Degree and transferring to a university.
TRiO Hours
| | |
| --- | --- |
| Monday | 9:00 AM – 5:00 PM |
| Tuesday | 9:00 AM – 5:00 PM |
| Wednesday | 9:00 AM – 5:00 PM |
| Thursday | 9:00 AM – 5:00 PM |
| Friday | 9:00 AM – 1:00 PM |
Tutoring Hours
English and Math
Monday
9:00 AM – 12:00 PM
2:00 PM – 4:00 PM
Tuesday
12:30 PM – 4:00 PM
Wednesday
9:00 AM – 12:00 PM
2:00 PM – 4:00 PM
Thursday
12:30 PM – 4:00 PM
Contact TRiO
Phone: (408) 741-2022
Email: TRiO Front Office
Services
Academic, Career and Personal Counseling
Priority Registration
Educational Assistance – Tutoring, Study Skills, Coaches, and Access to Computers
Transfer Planning and Visits to Four-Year Universities
Financial Aid and Scholarship Application Assistance
Cultural Enrichment Activities
Academic Incentives – Tablet, Laptop, and Calculator Loan Program
E-book Lending (for course textbooks available in e-book format at the WVC Bookstore)
Watch a video about TRiO services.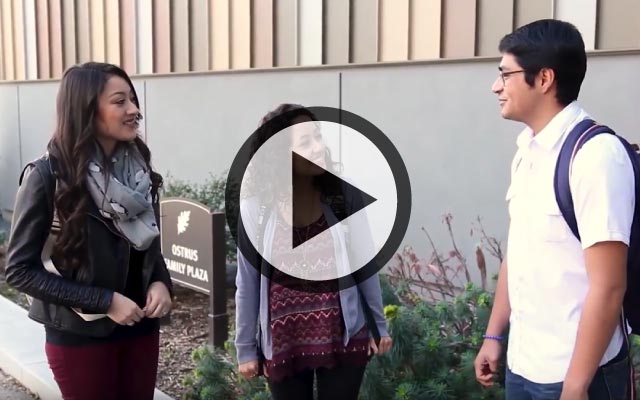 Eligibility and How to Apply
TRiO is a federally funded program designed to empower first-generation, low-income, and disabled West Valley College students as they prepare to obtain a two-year degree and/or transfer to a four-year university.
We welcome you to join TRiO's community of success! Your first step to joining the West Valley College TRiO community is to obtain an application at our office, located at the Campus Center, Room 311 (behind the Veterans Resource Center) as soon as possible.
Are You Eligible?
To qualify for TRiO, you MUST:
Be a citizen or legal resident of the United States
Have applied for the financial aid via FAFSA
Be in academic good standing (GPA 2.0 and above)
Have an academic need and be:
Financially limited, according to Federal income criteria and/or
A first-generation college student (meaning neither parent has earned a bachelor's degree in the United States), or
A student with a verified disability
Complete Application
Pick up TRiO application at the Campus Center, Room 311 (behind the Veterans Resource Center).
Submit Your Application
Return your completed application to the TRiO office in Campus Center, Rm 311.
Please print out a copy of your financial aid status. You can do this at the TRiO Computer Lounge.
Staff
Christina Llerena
TRiO Director and Counselor
(408) 741-2607
Jim Winkler
TRiO Counselor
(408) 741-2170
Susie Tong
TRiO Program Specialist
(408) 741-2143
Resources
Tutoring Services
Tutoring Schedule
Session
Monday
Tuesday
Wednesday
Thursday
English
Proofreading Papers
9:00 AM – 12:00 PM
2:00 PM – 4:00 PM
12:30 PM – 4:00 PM
9:00 AM – 12:00 PM
2:00 PM – 4:00 PM
12:30 PM – 4:00 PM
Math 901
Math 902
Math 903
Math 105
Math 106/106R
9:00 AM – 12:00 PM
2:00 PM – 4:00 PM
12:30 PM – 4:00 PM
9:00 AM – 12:00 PM
2:00 PM – 4:00 PM
12:30 PM – 4:00 PM