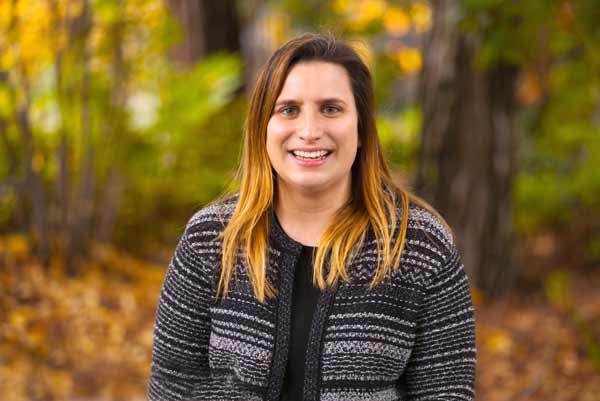 By Margarita Kompelmakher
Advocacy and Policy Specialist at the Bill Wilson Center and West Valley Alum Amanda Clifford (2014) talks about her passion for helping at-risk youth and finding success after junior college.
College was not always in the cards for Amanda Clifford, whose father was laid off during the economic crash of 2008. "It really shook my world," says Clifford, who in addition to financial worries had limited academic support until college. "I wasn't connected to education the way I am now."
Today, Clifford serves as the Advocacy and Policy Specialist at the Bill Wilson Center and helps develop a policy platform that serves homeless and at-risk youth. The West Valley College alum is a rising star in policy and advocacy circles in Santa Clara County. In 2017, she was named Phenomenal Woman of the Year by Superior Court Judge Chapman's organization Building Peaceful Families and won the Spirit of Youth award from the Coalition for Juvenile Justice.
Clifford came to West Valley after her mother met West Valley Instructor Renée Paquier. Ms. Paquier, who taught in the Administration of Justice (AJ) program and is currently the Dean of the Che School of Professional Studies, gave Clifford's mother a business card and encouraged her daughter to apply. "My mom picked all my classes for me my first semester!" says Clifford, who floundered in her first year until she took an introductory course in the AJ department and aced her first exam.
Clifford's success was fueled by the curricular flexibility at West Valley and the belief the faculty had in her, especially Paquier. In 2015, Clifford graduated with three associate degrees in AJ, Sociology, and Liberal Arts and transferred to Santa Clara University. "I was able to double dip," mentions Clifford. "I could do parallel tracks and that set me up to go to Santa Clara and be a major in Sociology."
She also found support from the Financial Aid Office and additional academic resources as part of the TRiO program, which helped her locate a math tutor.
At West Valley she founded the AJ Club and helped organize an annual Halloween haunted house that presented detective work in a fun way through four crime scene scenarios. She also participated in student government (ASL). "Student government really translates to what I'm doing now—interacting with the Santa Clara County Board of Supervisors."
While on the surface her work at a nonprofit seems at odds with law enforcement, the skills she gained in criminal justice as a West Valley student allows her to effectively bridge tense divides between community activists and the Sheriff's Office. "I'm able to meet them in the middle, a lot more than people expect."
As a recent graduate, Clifford is navigating some newfound challenges. "Since I work directly with the CEO, I'm exposed to her network of elected officials and other CEOs," she says. "To be so young is intimidating. It's hard to be taken seriously as a professional because of my age."
However, the ambitious 26-year old is looking ahead: "Ideally I'd like to continue at a nonprofit at a higher leadership level and become an Executive Director," says Clifford. "I want to continue working on the local level to improve the quality of life for street youth and to prevent them from going into the system."
Her advice to current West Valley students: "Take advantage of the resources at West Valley, they are definitely there," says Clifford. "As soon as I walked into a counseling center and asked for an end plan, all these opportunities opened up."
January 18, 2019