Congratulations – You are registered! Now, Prepare for Success in the Classroom
1. Pay Your Fees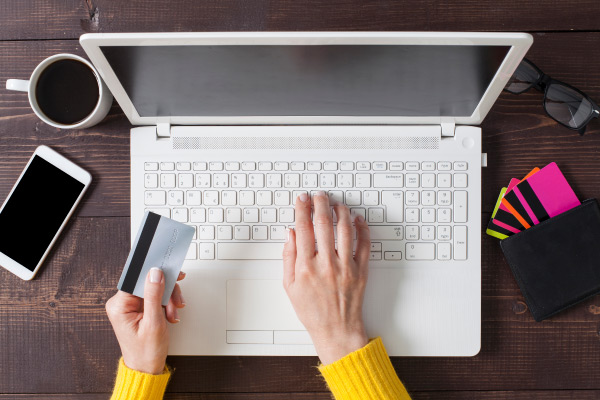 Once you have registered for your class(es), you need to pay your fees. Log into your WVC Portal and select "Account Pay for Classes."
Watch recording on how to pay for fees.
2. Request Student ID
Now that you are registered, you can obtain a student ID from the Welcome Center in the Student Services Center. Please bring the following
A copy of your class schedule (can be a picture on your phone)
A physical copy of a photo ID, such as a driver's license, prior school id or passport. We need to see a physical copy of your id -- a picture of one on your phone will not qualify.
3. Find and Purchase Textbooks
You can use our bookstore's textbook search feature to find the textbooks required for your classes. In preparation for your search, have a copy of your class schedule handy (can be found on the portal, under registration, student schedule). You will enter the term, department, course code and section number to see a full list of all classes.
NOTE: While you are welcome to purchase textbooks here, you can take the course information and purchase them with another vendor OR see if they are available to borrow through our Textbooks and Technology (TnT) Program.
Watch recording on how to find textbooks.
4. Borrow Textbooks and Technology (TNT)
Our TNT program offers students access to textbooks, hotspots and technology on a check-out basis for the semester through the library.
NOTE: Not all textbooks are available – you will want to check availability to see what your options are.
5. Request Parking Permit

Beginning Spring 2023 – Spring 2024, all registered students can receive a free semester-length student parking permit by completing the "Parking Permit" request in the student portal. Your student ID number, car make, model, year, and license plate number are required at time of order.
6. Canvas
Log into and navigate Canvas one week prior to class starting. For help, watch this video on how to log into Canvas.
Typically, about a week before the semester begins, some instructors will begin turning on their Canvas classes. You can login to the portal and begin investigating your classes. (NOTE: Do not be stressed if not all your classes are available a week ahead of time – some instructors wait until the first day of classes.)
For resources and tips for succeeding in online courses and using Zoom and Canvas, check out the WVC Online Students webpage.
7. Access and forward your West Valley Email
As a West Valley student, you have a free Outlook email account that can be accessed through the portal.
Want to ensure you never miss any West Valley messages? You can forward your messages to a personal email account so you see all messages from instructors and financial aid. View the video below to learn how to forward your email.