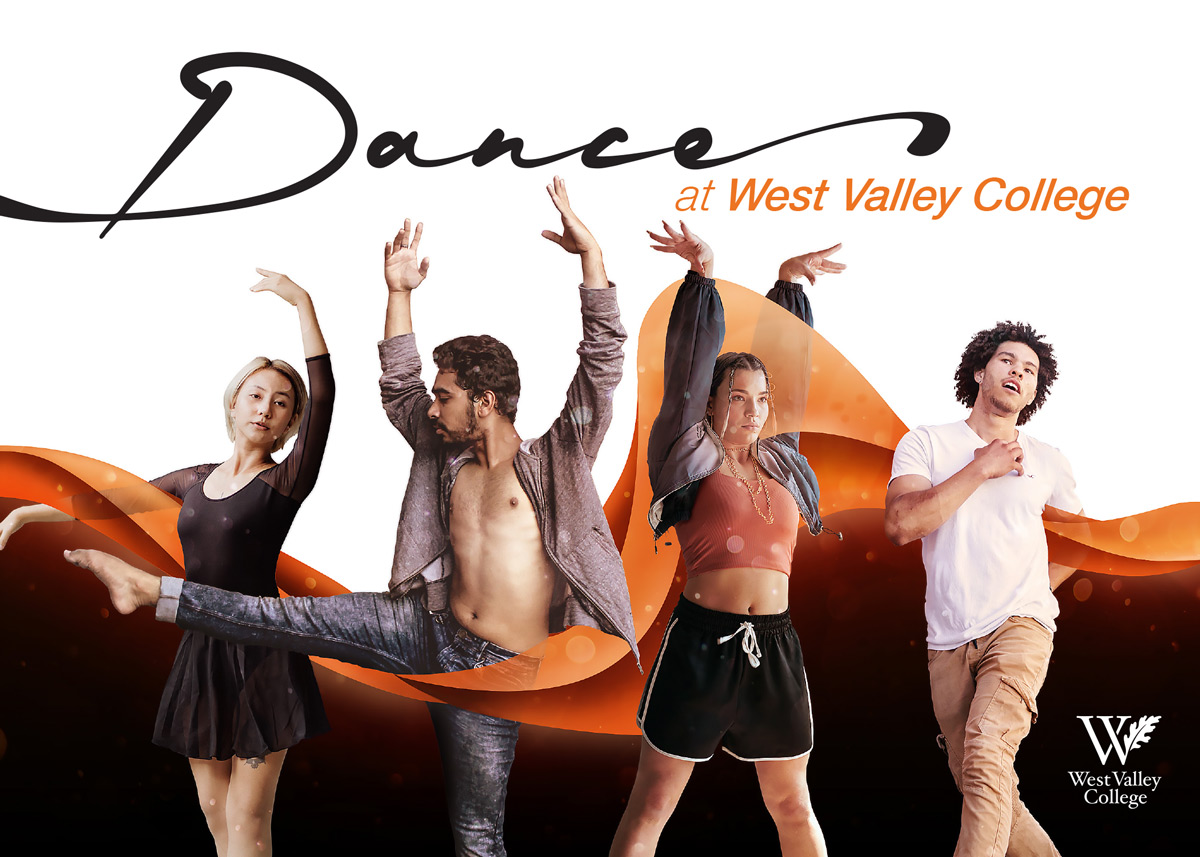 The Dance Program at West Valley College offers students the opportunity to learn technical dance skills, explore their creativity, develop artistry, and express the human experience through dance practice and performance. Dance class offerings include ballet, jazz, modern, tap, hip hop, and ballroom. These courses support transfer and CTE programs in musical theater, theater, and kinesiology. General education and honors students seeking CSU and IGETC transfer credit have the opportunity to explore dance theory and culture in Dance in America.
Highlights
Instruction in Ballet, Jazz, Modern, Tap, Hip Hop by professional dancers for dance and musical theater students
Instruction in Ballroom and Latin Dance in evening for lifelong Learners
Studio Dance Concert performed in Dance Studio each Fall
Dance Caravan concert performed in WVC Theater each Spring
Masterclasses with professional dancers
Performing Arts Department annual musical theater production
Land Acknowledgment
West Valley College rests on the land of the Muwekma Ohlone peoples, the original inhabitants of what is now known as Santa Clara Valley, colloquially Silicon Valley. The Ohlone inhabited the area along the coast from San Francisco Bay through Monterey Bay to the lower Salinas Valley.