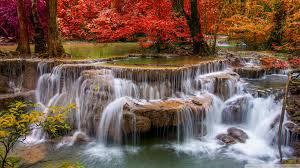 Jen Ho
Sociology
Instructor
LA/SS 2B
---
Courses Taught / Teaching
American Race Relations
Introduction to Sociology
Human Sexuality
Minorities in the U.S.
Social Problems
Academic Service
Education
M.A. - Sociology
B.A. - Sociology concentration in Criminology
2019 Spring textbooks
Intro to Sociology – Essentials of Sociology: A -Down-To-Earth Approach (10th edition or newer) by James Henslin
Social Problems – Social Problems (5th or 6th ed.) by John Macionis
Race and Ethnicity – Majority-Minority Relations (6th ed. with Census update) by John Farley
Sociology of Gender – The Sociology of Gender: A Brief Introduction (4th edition) by Laura Kramer and Ann Beutel
A few days before class, students may not be able to access the course as the instructor will be updating the course. To confirm one's enrollment in the course, one can check the WVM Portal for enrollment verification.
* You do not need to purchase any additional publisher software for the courses.
** You can rent each course's textbooks for 10 cans through the Books for Food Program.
For more info: http://westvalley.edu/services/auxiliary/books-for-food.html