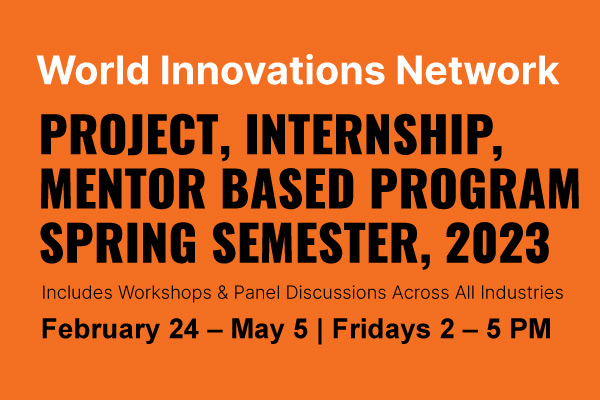 WIN Project & Mentor Based Educational Program
Workshops and panel discussions across all industries beginning February 17 – April 29 on Fridays from 2:00 PM – 5:00 PM in-person and virtually via Zoom.
Young adults are required to have 21st-century skills for the competitive job market.
Design & Innovative Thinking
Transformational Leadership
Starting Your Own Company
Professional Development
Career Opportunities
Paid Private Sector Internships & Mentorship
Networking with Top Silicon Valley Executives
Learn, Launch, Lead...
... is more than alliteration. It's a way of thinking, a call to action. It's casting aside fears and doubts and achieving one's dreams and ambitions.
The West Valley College Entrepreneurship Center provides students and community members with the tools, guidance, and insights needed to achieve success. Our goal is to educate and inspire the next generation of business leaders, so that they may create economic and social impact in the world.
World Innovations Network
WIN forms partnerships among community colleges, private sector, and executive entrepreneurs to train, mentor and engage community college students in real-world projects facilitating their professional growth and leadership.
Contact Information
Student Profiles
Amir Sepasian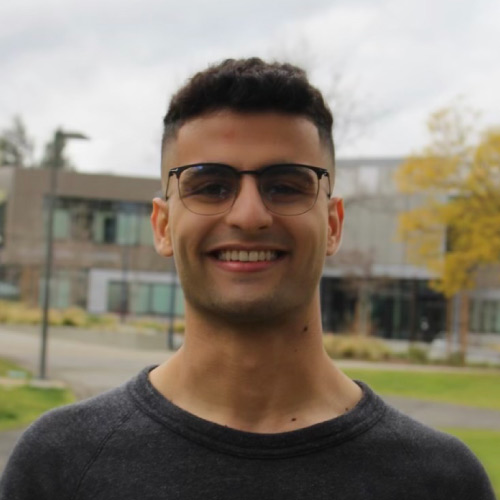 Major: Economics
Educational & Career Goal:My educational goal is to obtain a Bachelor's degree in Economics for which I can utilize to advance my professional career as an economist or financial analyst. Ever since my youth years, I've been really interested in the role that money plays in our economy and its significant impact. I started investing in the stock market at the age of 16 and saw the volatility of the market due to our economy which really inspired my passion for the world of economics. I wish to learn every topic regarding economics at the University of California, Los Angeles, so that I can utilize and apply to my professional career in the future.
Quote: "It's not about doing what you love, it's about doing what it takes to make your dreams into a reality."
Haley Shirley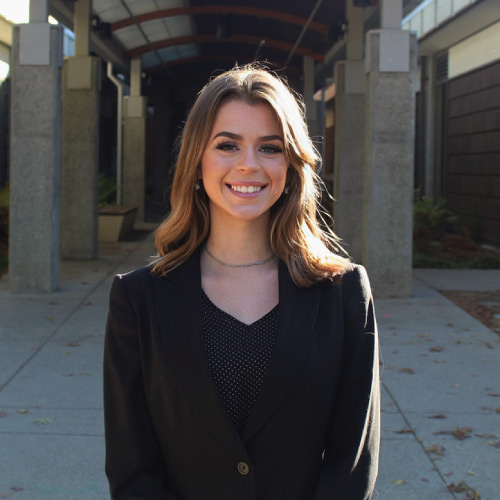 Major: Business Administration, emphasis in Marketing
Educational Goals: I look forward to obtaining my AD-T in Business Administration, starting my own business, and earning my Bachelor's degree at either UC Berkeley, Stanford University, or UCLA.
Favorite Part of West Valley College: Personally, I was astounded by West Valley's diversity and inclusiveness. Being surrounded by such a vibrant and brilliant group of people has encouraged me to broaden my identity, imagination, and self-confidence both within and outside of the classroom. I was able to thrive not only because of the welcoming environment, but also because of my active participation on campus. When I first came to West Valley after high school, I was completely oblivious to the value of campus engagement. But after taking a leap of faith, I was able to take on several roles in various clubs, equipping me with a broader range of academic, strategic, design-thinking, and business-related skills that were tailored to my career goals in business. I appreciate West Valley's dedication to assisting students in achieving their personal goals and for offering the tools necessary for us to succeed in our future endeavors.
Quote: "Some people dream of success, while other people get up every morning and make it happen."
Tallan Haghi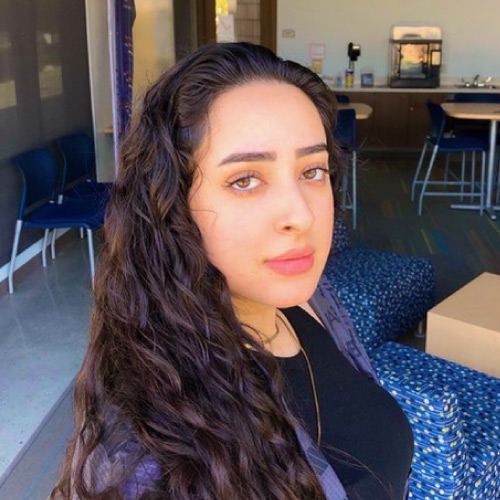 Major: Economics
Educational and Career Goals: I aspire to earn my Bachelor's degree in Economics, and I am hopeful that I will be able to complete this milestone at Stanford, UC Berkeley, or UCLA. In the near future, I desire to use the degree and skills I have earned from my major to go to law school so I can become a California attorney.
Favorite Part of West Valley College: The best part about West Valley College is the way the school strives to offer its students every opportunity to succeed on their way to achieving their dreams. I am not sure whether I would be the person I am today without all of the wonderful experiences I've had through my school, which served as stepping stones for me to pursue and achieve greater endeavors. Its supportive environment allows you to grow, improve, and genuinely thrive, and I am infinitely thankful for all the benefits it has gifted me. The extracurricular opportunities and social networks I have become connected with are truly unique and have allowed me to become the best version of myself. West Valley College simply feels like home to me."
I would say one of the greatest and most thoughtful learning events I've ever had was when I was part of World Innovations Network's (WIN) interdisciplinary project and mentor-based educational program in the summer of 2020 through the Entrepreneurship Club. The experience was truly transformational and has given me valuable lifelong knowledge and skills that I will carry with me as I progress in my career and academic journey. I cannot wait to continue the great work that WIN has initiated alongside our school so that other students have this same one-of-a-kind opportunity.
Quote: "I never lose. I either win or learn."
Shantik Azima-Taylor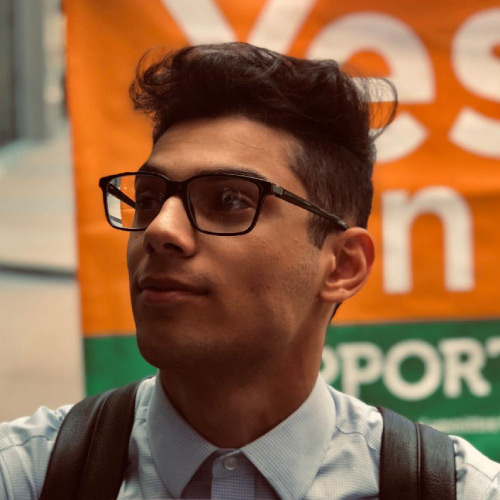 Major: Political Science
My name is Shantik Azima-Taylor and I am the President of the Entrepreneurship Club at West Valley College. I'm a Political Science major and have just started my second year at West Valley. I aspire to get my Juris Doctorate in Business Law, at Santa Clara University.
Quote: Entrepreneurship is my passion, and that is because I believe it holds a place within all walks of life. No matter what you are doing, you are marketing and selling something, whether that be yourself, or the world's next big thing."
Success Stories
Andrew Davidge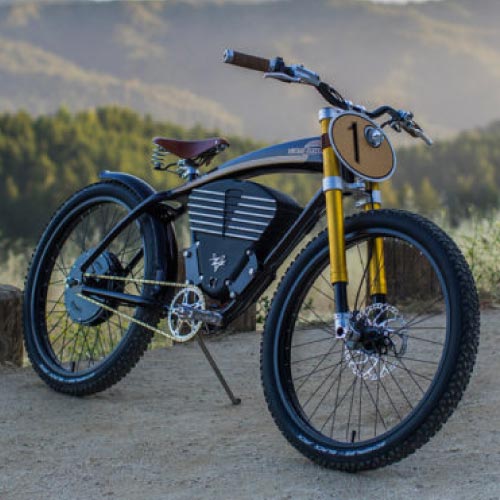 Founder, Vintage Electric Bikes
Ryan Iwanaga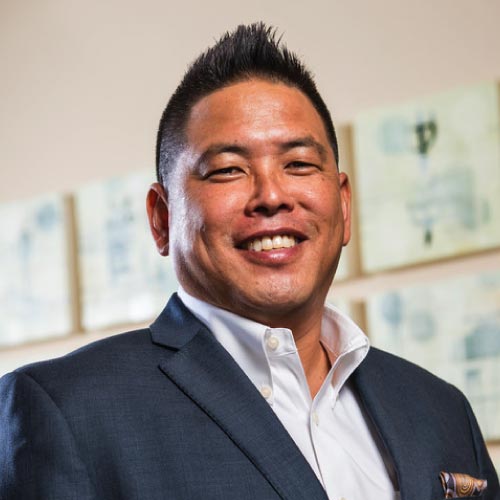 Learn
Launch
Want to get into the mind of a Startup? Join the internship program within the West Valley College Entrepreneurship Center. Get connected as an intern at innovative startups in Silicon Valley.
The Incubator is designed to help create and grow young businesses that qualify by providing them with necessary support. The Incubator accelerates the growth through an array of business support resources and services including physical space, capital, coaching, and networking connections.
Lead
The West Valley College Entrepreneurship Center collaborates with Silicon Valley Score mentorship and workshop programs which provides small business mentors, workshops and library resources for students creating their start-up or have been in business for a few years.
The West Valley College Entrepreneurship Center collaborates with Silicon Valley Score mentorship and workshop programs which provides small business mentors, workshops and library resources for students creating their start-up or have been in business for a few years.
Often we learn more when we give back and teach others. It's a mutually beneficial experience where student leaders are able to help students who are in the early stages of the program. Student mentors share the knowledge and experience they have gained in their entrepreneurial journey.